5 Excellent Networking Strategies For Meaningful Relationships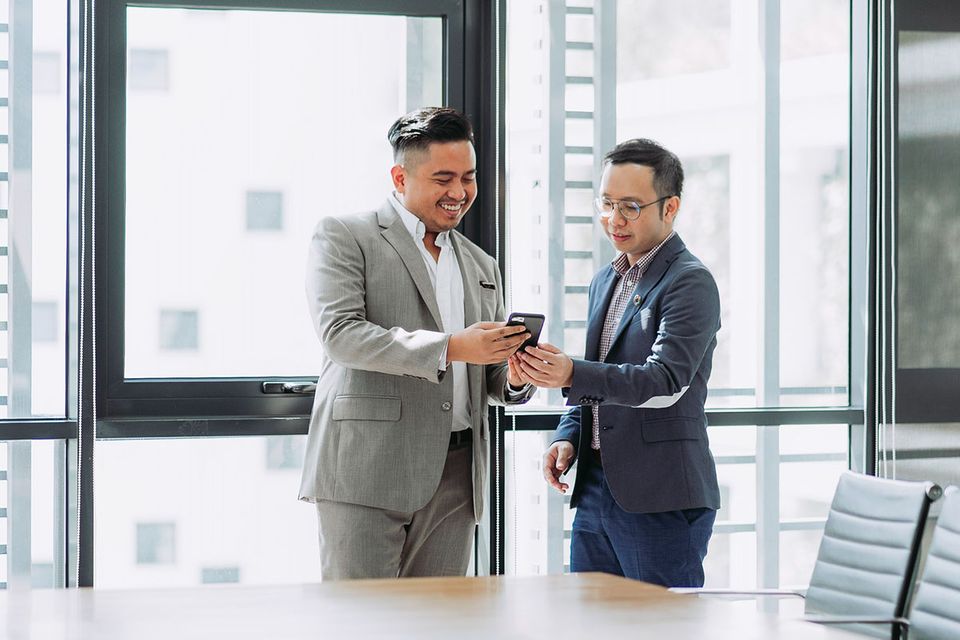 5 Excellent Networking Strategies for Meaningful Relationships

No matter what industry you're in and at which level, the networks you form and manage will be the single most significant factor in the future success of your professional career.

Networking is about creating real, meaningful connections with high-value professionals to create mutually beneficial business relationships. And that means interacting with like-minded individuals on a personal level. However, there's more to networking than just maximizing your contact list and building a group of friends.

Strategic networking will be the difference between a huge network and an effective network, and it will save a lot of wasted time and energy chasing up invaluable leads. For a network to be effective, it's important to start with a solid network plan. By executing that plan, you can focus on the most effective networking strategies for your needs.

There can be a little confusion around terminology here, so let's start with some definitions.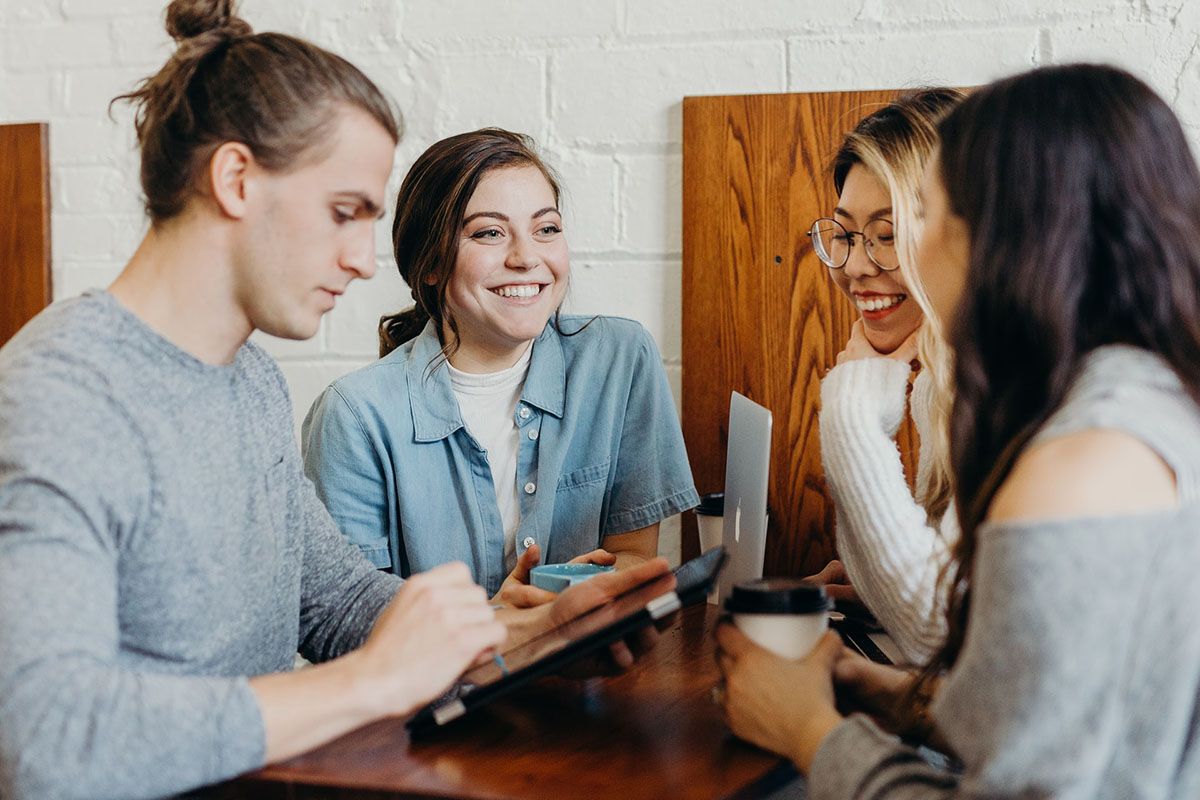 What is a Networking Strategy?

If you look online, you're likely to find the terms "Networking Strategy" and "Networking Plan" used interchangeably. Here, we are going to separate these definitions and explain how one supports the other.

There are a bunch of ways to network. Focussing on maximizing your contacts with social media might be a valid networking approach for someone with little time or money; while attending special events or volunteering in the community is a more hands-on, personal approach to networking.

Both of these are examples of networking strategies, and there are numerous other strategies available to consider, depending on the goals of your networking efforts.

The strategy or combination of strategies you use is determined by your resources and your needs, as well as the resources and needs of the people you want to network with. In order to accurately consider and manage these conditions, it's important to have a networking plan.

What is a Networking Plan?

A networking plan breaks down these strategies of networking intelligently and involves tailoring the approach at every stage to meet the specific needs of your project. Whether growing your startup or looking for your first entry into your career path; a network plan builds and manages a network that is deliberately compiled, efficient to take care of, and fit for purpose.

Rather than simply gathering contacts, a networking plan involves focussing on target-oriented analysis, development, fostering, and control of trust-based, professional networks, and personal relationships.

Before going out and chasing contacts with whichever strategy is best, planning the networking process allows you to more closely target your desired audience, and know exactly how to handle them once you've got them. This strategic networking plan breaks down the networking experience into these stages and designs an action plan suited to the attainable goals of all parties.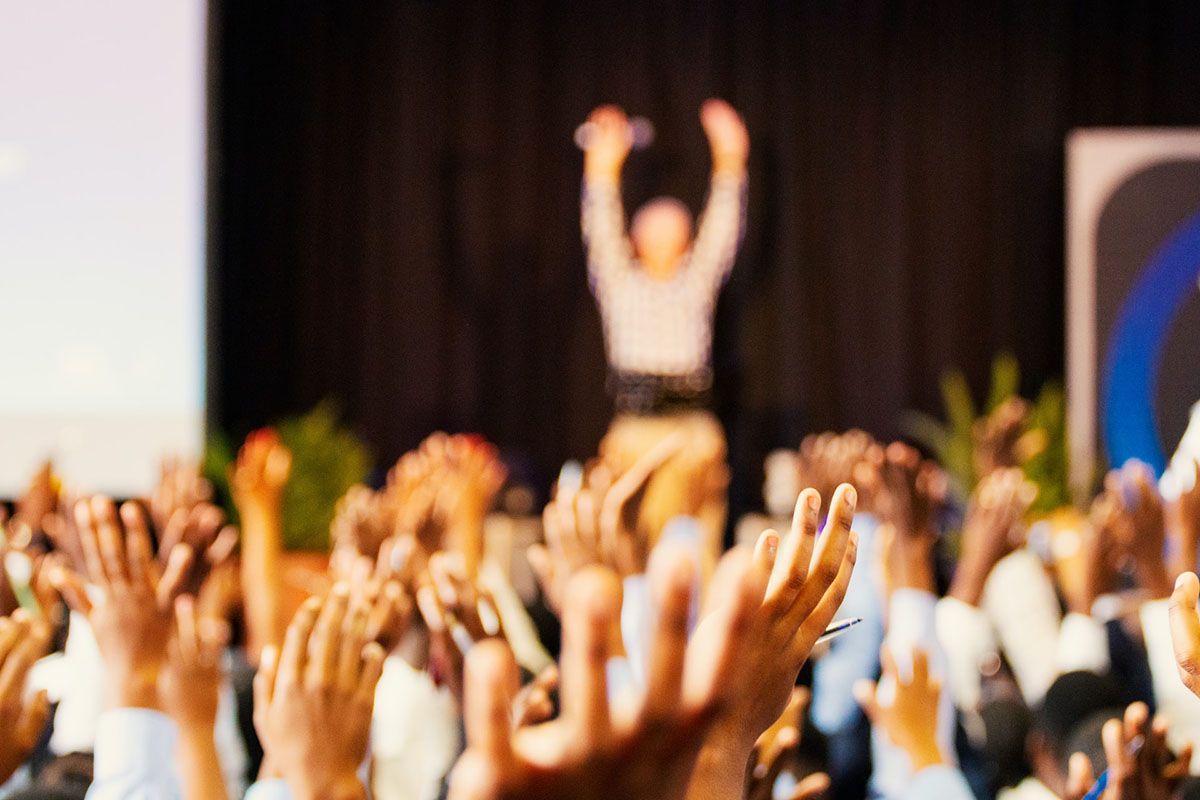 Benefits of Strategic Networking

Due to its detailed approach, a strategic networking plan allows a fine-tuned execution of a networking strategy that directly aids the success of the individual or the project by forming the most accurate, robust network with the least amount of redundancy.

Carefully creating a comprehensive plan in advance, and then executing the appropriate networking strategies means you're networking more efficiently, saving time and money, and fostering and maintaining the appropriate relationships with the best people.

With a little foresight and time investment at the start, you can streamline your networking efforts quickly.

Networking Plan Examples

So, how do you develop a networking plan? The finer details will depend on what you're trying to achieve. If you're a student looking for a job or a mentor, you're going to be networking very differently than a founder trying to reach their prospects or find new business partnerships.

A good network plan involves knowing exactly what you're looking for and then figuring out where to find it.

This stage requires you to understand why you want to network in the first place. Knowing your specific goals brings you a profile of the kind of contacts you want to make. Figure out if you want new business opportunities, new career prospects or simply to understand more about the industry you're in.

Once you know what you want, you will be able to narrow down your focus points. Your time and effort will be more efficiently designated by knowing whether to network internally or externally and what the time constraints for either are.

For example, if you simply want to chase new leads, you will put all your efforts into external networking in the target demographics. If you want to maximize introductions to valuable contacts, you will be using a mix of both external and internal networking strategies. Figure out the ratio of time you want to spend on either.

Now you know the why, you can figure out the who. If you're networking internally you probably already know the names or contact details of the people you want to find, or at least how to get them. If you're going to be networking externally, it might involve doing some market research to identify client profiles and figure out where to find them.

This stage is where you should list the relevant locations and identify the strategies best suited for finding your contacts.  

Now you're almost ready to get out and do the work, you're going to need to know how many contacts you plan to get, and set goals for your networking efforts. What can your contact management capabilities handle?

How are you going to assess the value of a contact? Gathering tons of low-value contacts is going to be a waste of energy, so figure out certain metrics by which you will measure the usefulness of a person. This might be their credentials, connections, or just ease of communication, but think hard about what's important to your needs.

Knowing when to stop is important to your efficiency as Knowing how and where to start, so identify exactly what your target number of valuable contacts is before going out to find them.

A strong network is going to be of no use to you if you aren't able to manage it. Know in advance how you plan to keep all the contacts you will receive, how often you will be interacting with them, and on what level. This might be a simple spreadsheet job if your networking will only result in a handful of contacts, but if the network is very large, it may get difficult to keep track of everything.

For the fostering and control elements of your plan, it can be useful to include some level of automation.

Managing your contacts can be vastly simplified by using customer relationship management (CRM) software. Tools like Dex allow you to keep all your contacts in one place and remind you when it's time to get in touch, make conversions, or simply check-in.

Dex can integrate all your online contacts from social media and LinkedIn and allows you to add offline contact details to the mix. Then it helps you keep track of the last conversations you had, set reminders to check-in, and keep tabs on small details such as how you met or upcoming milestones. With this level of organization, it can help you maintain strong personal connections with your professional contacts.

From the information you've gathered so far in your plan, you should be able to choose the strategy or strategies you're going to use. This will be the first step in the execution of your networking plan.

Below are five of the most common and popular networking strategies, many of which are suitable for various networking goals. These cover internal and external networking methods and have a variety of reach ranges, so they cover a lot of bases.

Networking Strategies

Five of the most effective networking strategies are explained below. However, there are plenty more strategies to consider, so if your needs aren't represented in this list, it's important to find one that works for you. It may also take more than one strategy to reach everyone on your goals list, so consider combining strategies intelligently, if necessary.

Strategy 1 - Attend a Networking Event

There are numerous networking events thrown by a variety of different organizations. They all serve the same purpose: to get like-minded professionals together in a room and make contact with one another. If you're looking for professionals in your industry, here is a good place to find mutually beneficial arrangements with them.

This is a great place to start with networking because it helps you get into the culture and earn some experience in the business of building connections. The lessons you learn from the time you spend at these events are almost as valuable as the contacts you might find, so It can be useful to jump in and have a go, especially if you're not confident in how to go about networking in the first place.

To join a networking event, check online networking sites for your region, search on social media groups and ask colleagues or friends to see what's available. Universities are a great place to find information, as they will often host alumni events themselves. Alternatively, join a relevant TED Talk to meet prospects in your field.

Strategy 2 – Request an Interview

Finding a mentor or a person whose network may be useful to you could be as easy as reaching out to them directly. A great way to do this is to request an interview with them. Interviews can be very informal, happen over lunch or at a convenient time online, and can offer valuable insights into the industry.

This strategy is good for several uses. Whether your goal is breaking into the industry, expanding your network through introductions, or trying to learn more about your profession, finding someone relevant to interview can be massively useful.

Experts are usually very happy to share their knowledge and it's never been easier to set up zoom calls from wherever you are, or if you're more local, perhaps you'll get a coffee meeting. There's no need to push for mentorship early on, but if that's something you are looking for, be sure to manage this relationship carefully, don't rush things, and try to give something back by sharing ideas of your own.

Strategy 3 – Use LinkedIn

LinkedIn has long been considered a professional's social media. However, there are more ways to network on this platform than by connecting directly with contacts. Publishing content on LinkedIn publishing allows people to reach high-value prospects easily, with a little consideration for the process.

The great thing about publishing on LinkedIn is that you get to share your expertise, build your reputation, and form relationships. This is a useful networking strategy for people wanting to build consumer trust in their service or product and can create powerful industry contacts too.

In order to make use of LinkedIn publishing, it's a good idea to carefully curate your contacts to include people you want to publish to first – they're the ones to whom the algorithm will promote your content the most. Then, design relevant content for that target audience. Make sure you publish at the time when your audience will be online and that the content you're publishing really speaks to them. In general, consistent, high-value content is the key to expanding your network on LinkedIn.

Strategy 4 - Host

Putting on your own networking event might be an overwhelming thought, but in some cases, it could be a perfect way to boost your presence. Find a party organizer or a friend or partner to help with the arrangements and hold a gathering of your own.

Hosting your own event will allow you to choose exactly the kinds of people you want to connect with and bring them together yourself. Of course, there's a bit of pre-networking networking to do beforehand, since you'll have to know where to find these people in order to invite them. There is an added bonus of running the show on the home turf, so it could boost your confidence and give you a chance to create a comfortable environment in which to work.

If you're already planning to attend events, this might be a perfect opportunity to hand out invites. Otherwise, plaster them on relevant pages in your social media and LinkedIn networks and reach out to colleagues and internal contacts you have to spread them about.

Strategy 5 – Community Outreach

Volunteering in the community or attending local events can be a very cost-effective and powerful form of networking locally.

This strategy benefits local businesses offering products or services to their local communities. It allows you to represent your organization and demonstrate a trustworthy and altruistic presence that will transfer to your prospects' association with your business. It's also a good opportunity for marketing what you do and adding value to your clients.

Volunteering couldn't be simpler. Find local events or opportunities, or better yet, create them yourself. Local councils should be happy to help you arrange beach clean-ups and other community services, or let you know where and when the next fair is. Consider bringing your physical media and making sure you carefully represent your project without being too pushy. Engage people one-on-one and use this as an opportunity to learn their struggles and how to help them.

Meaningful Relationships

Each of these strategies can be used alone or in tandem with others. They benefit different people depending on the purpose of networking in the first place, and that's why a thoughtful networking plan makes all the difference to maximizing the impact of your networking efforts, creating lasting, meaningful connections with professionals, on a personal level.

The key thing to keep in mind about networking is that it can only work if it's mutually beneficial. This means you're not going to get anywhere if you just plaster people with business cards or talk about yourself all the time. Relationships are a two-way street, and it's critical that you have something to offer too. This could be sharing your knowledge, getting your hands dirty in the local community, or hosting events yourself, and bringing people together.

Conclusion

Networking is invaluable to professional success. In many cases, it's essential. Nothing boosts your career faster than knowing how and why to do it, and yet so many people jump in without much of a plan of action at all. Taking a step back and finding the time to plan your strategy improves efficiency and cuts out redundancy at every stage of the process.

The simple networking plan example laid out in this post should give you a framework for how to organize your networking approach, and the five strategies listed give a handy overview of some of the most effective means of reaching your target audience. However, the nature of your approach will depend on your unique needs, and it's important to consider carefully what they are.

A well-thought-out plan is going to be a worthwhile investment over simply throwing yourself out there to maximize contacts. You'll end up with a more refined, valuable, and mutually-beneficial set of contacts and quickly find yourself heading in the direction you want to be going.