7 Of The Best MBA Entrepreneurship Programs In 2023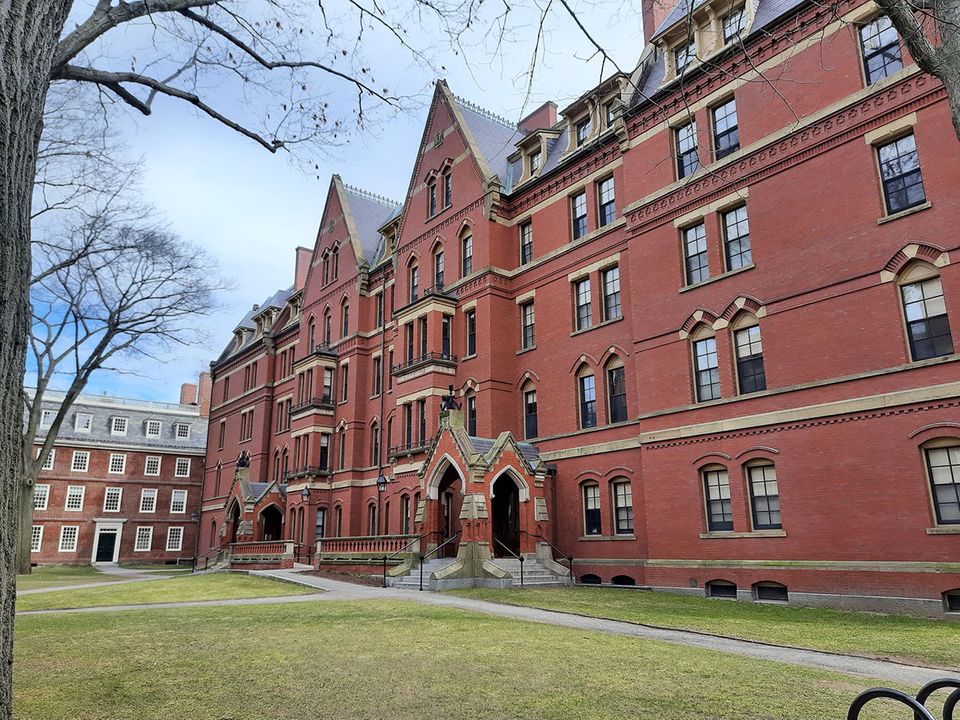 MBAs are becoming a contested issue in the modern business world. With rising costs of tuition and a rapidly-evolving technological and entrepreneurial landscape, the cost-to-reward ratio of an expensive two-year course is getting harder to define.

We can't affect the marketplace or help you with your finances, but we can help you differentiate between the top-ranking MBA courses available. If you're considering pursuing an MBA to advance your skills and opportunities in entrepreneurship, this list should give you a push-off point.

The Best MBA for Entrepreneurship

MBAs may well offer a host of benefits to people on managing, consulting, or entrepreneurship paths, but different courses may have a stronger focus on one over the others.

While we're still in the middle of a tech boom, it's not surprising that entrepreneurship remains one of the most popular paths for people choosing to embark on an MBA program.

Plenty of specialized MBAs offer to direct students from the ground up on how to start a business. Many schools have dedicated entrepreneurship and networking centers and accelerator programs designed to rapidly push budding startup-founders to the top of their game before entering the business world.

For these reasons, plenty of students who want to start a business are looking to business school to improve their chances and expect a good ROI out of it. For the class of 2021, Berkley reported that 4.5% of its cohort started businesses within 3 months of graduation. For Harvard, that number was as high as 8%. In the same year, Stanford returned 70 founders to the business world; an impressive 18% of its total MBA cohort.

The difference in these numbers may provide a suitability metric for students looking at the schools' entrepreneurship path - or there may be more to it. If you're looking to get onto an entrepreneur MBA with the intention of starting your own business, we've got seven of the top-rated courses lined up below for you to compare.

The best MBA for entrepreneurship depends as much on the student as it does on the institution. As far as institutions go, however, there are plenty of ways to rank them. The following courses are listed as ranked by Pitchbook for 2021, but there may be other – often less quantifiable – metrics that appeal to prospective students, so consider weighting them as you see fit.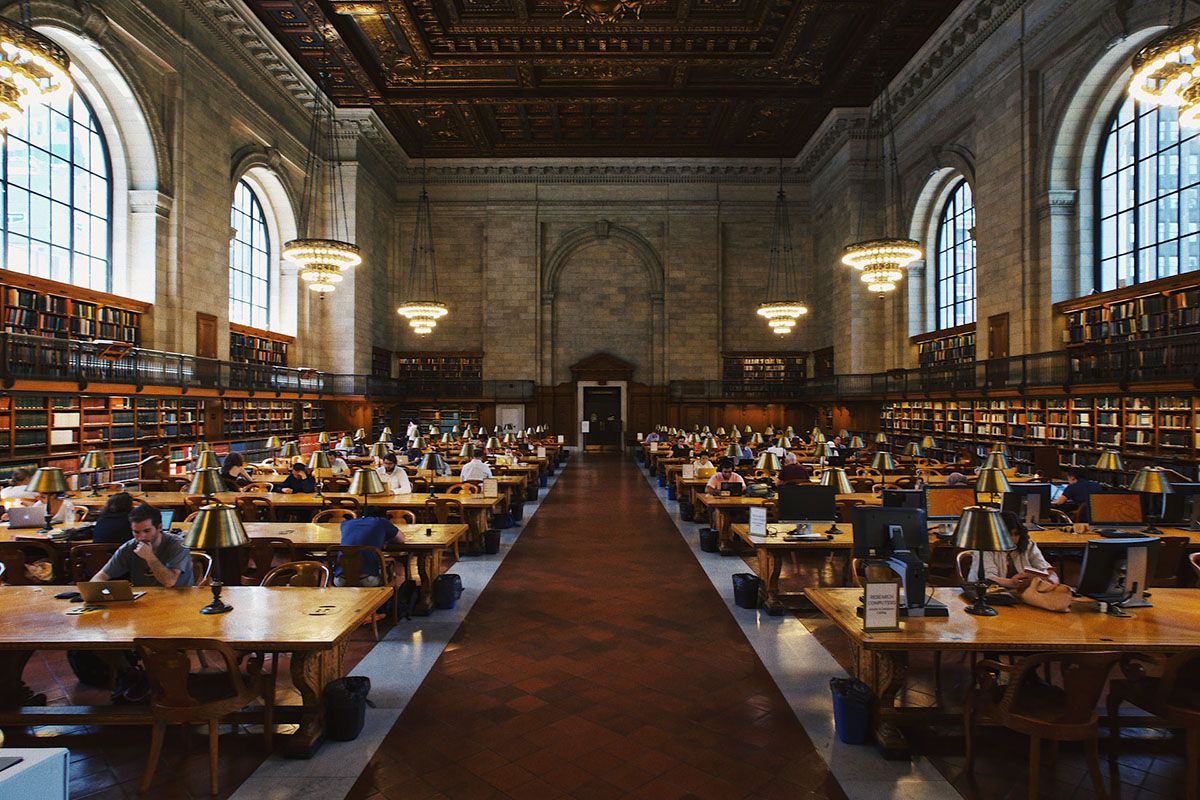 It may not be surprising that the institution responsible for starting the MBA program is at the top of its game when it comes to entrepreneurial MBA programs. Though it has some pretty strict competition from the other big players, it still ranks number one in many entrepreneurial metrics.

Harvard Business School is the location of the renowned Rock Center for Entrepreneurship. It also boasts a world-class faculty who have literally written the books on entrepreneurship taught worldwide. The native Innovation lab works with students and alumni startups and has raised over $4Bn of funding over the last decade.

The Course
The Entrepreneurship course contains a mandatory Entrepreneurial Management module in the first year, which builds a solid, shared foundation for the following year. After that, students have the option to select from 25 modules, covering financial management, investing, law, scaling, and plenty more.

Founders have access to numerous online resources from the i-Lab and Rock Centre, as well as access to Startup Bootcamps and HBS clubs.

Online Option?
There is no direct equivalent to the HBS Founders path MBA online, but Harvard offers a range of alternative Entrepreneurship and Innovation resources and certified courses from its online platform.  

Pitchbook rankings:

The Highest Founder Count
The greatest number of Female Founders
Highest ranked for Company Count
Ranked 1st for Capital Raised

Course Reputation
HBS is probably the most well-known of the bunch for MBAs, but it isn't the only option. The Entrepreneurial path is only a fraction of the resources that HBS puts into its MBA programs, so many consider it a better choice for consultants and managers. Still, the resources that are available are powerful and the funding generated perhaps speaks for itself. Besides, the name itself carries a lot of weight, regardless of the industry.

Stanford has gone up in the rankings for MBAs in recent years, currently holding the number 2 spot by PitchBook metrics.

Stanford Graduate School of Business may talk mostly about management paths, but the institution emphasizes the possibility for students to custom-tailor their curriculum for an entrepreneurial path, with over sixty innovation and entrepreneurship courses available to choose from.

The Course
The MBA at Stanford focuses strongly on managerial issues with its first-year set of courses. It offers plenty of practical leadership experience that may suit founders and tries to introduce students to a wide perspective on global issues with its mandatory Global Experience Requirement.

The second year is where students can diversify towards their chosen careers. MBA students have access to entrepreneurship courses from across the entire university. These include Startup Fundamentals, Industry-specific courses, and The Startup Garage.  

Online Option?
There is no Online MBA program at Stanford. There are numerous useful online courses available for leaders, managers, and executives, The latter of which offers resources that best suit founders.

Pitchbook rankings:

Ranked 2nd for Founder count
Ranked 2nd for Female Founders
Had the 2nd rank in Company Count
Raised the 2nd most capital

Course Reputation
Even though Stanford doesn't appear to present itself as a founder factory, its reputation speaks for itself. The class of 2021 showed that 17% of all MBA graduates moved on to start their own companies. In fact, the list of founders coming out of Stanford is populated with some of the biggest names in the business.

In addition to those mentioned, Stanford Venture Studio and Stanford Entrepreneur Network are only two more of the many programs available to MBA students at Stanford that are partially responsible for the success of entrepreneurs coming out of this school.

Wharton School, at the University of Pennsylvania, is famous for its Executive MBA program. What's a little less well-known is that Wharton also has a tight-knit community of entrepreneurs available to MBA students and graduates at the University of Pennsylvania.

This entrepreneurs club helps students build startups and the Pennsylvania university MBA teaches them how.

The Course
The University of Pennsylvania offers an Executive MBA for Entrepreneurship and Innovation, for those who can't take the time to complete a full MBA, but for those who can, there are departments and concentrations in entrepreneurship in the MBA from Wharton School.

The Entrepreneurship and Innovation pathway teaches courses that specialize in leadership, team dynamics, and organizational awareness; local and global strategy; corporate governance, and much more relating to the needs of founders at every scale of business.

Online Option?
Wharton School doesn't offer online MBA programs but runs a free 4-course program online for Entrepreneurship Specialization along with numerous paid courses relating to entrepreneurship.

Pitchbook rankings:

3rd for Founder count
3rd for Female Founders
Ranked 3rd for Company Count
Ranked 3rd for Capital Raised

Course Reputation
Wharton has over 20 entrepreneurial programs and has in the past hit record highs for startup MBAs. Wharton School is well respected for its leadership education and networking opportunities too.

INSEAD claims that approximately half of its graduates end up running their own companies at some point in their lives. This may be down to the extensive range of opportunities available to students, both curricular, extracurricular, and networking-related.

INSEAD boasts over 75 nationalities and strong scholarship opportunities and has campuses in Europe, Asia, and the Middle East giving this business school a level of diversity not available to most.

The Course
This is an accelerated, 10-month program that packs leadership and entrepreneurial skills into a single year. The Career Development Center is comprised of a global team of career coaches offering personalized, one-on-one services to help direct students towards their goals.

From period three in the six months of the course, there is an average of 90 electives to choose from, as well as field trips that offer opportunities to meet alumni in the business world. There is also the opportunity to spend at least one, two-month period on one of the partner campuses.

Online Option?
While there is no certified MBA program available online, INSEAD offers a wealth of Executive Education Programs that could be useful.

Pitchbook rankings:

4th for Founder count
7th for Female Founders
5th for Company Count
5th for Capital Raised

Course Reputation
INSEAD is known for its high-ranking programs, and with an entrepreneurial spirit as one of its 'Founding Values', it is a popular choice for founders.

Northwestern Kellogg offers a part-time, one-year, and two-year MBA program and a high-ranking Entrepreneur pathway designed to help students with the challenges of launching a new venture.

The accelerated course is one of the oldest in the country and continually ranks highly, and the part-time course gives flexibility to students without the ability to commit to full-time study.

The Course
The one-year MBA program allows you to skip core elements of the course – useful for experienced students – and focus almost entirely on your choice of the 200 courses available that are most suitable for your path. Students on the one-year course start in June and then join the second-year students in September.

Students on the two-year course begin their experience the previous September and spend the first year covering core concepts and building a foundation before moving on to specialized programs. The entrepreneurial path covers a wide range of industry-specific courses as well as foundational and experiential modules.

Online Option?
Northwestern University doesn't offer an online MBA program and their online courses are limited for entrepreneurs, focusing more on management and marketing courses, though there may be some useful resources available.

Pitchbook rankings:

5th for Founder count
6th for Female Founders
4th Company Count
7th for Capital Raised

Course Reputation
Kellogg's School of Management at Northwestern is known for its attention to applicants and for valuing committed students. The institution has a reputation for finding and nurturing low-ego, highly effective leaders and, unlike most MBA programs interviews everyone who applies.

Though the university has a high standard of excellence, this isn't necessarily reflected in an applicant's GPAs and test scores. The school offers applicants opportunities to demonstrate this excellence via unconventional means such as video essays.

Columbia Business School continues to rank highly among business schools in the US and the institution has a strong focus on incorporating social enterprise; considering it to be part of the same business discipline.

With this in mind, the Tamer Center aims to bridge the gap and teach students how to make use of business education to affect social enterprise.  

The Course
Columbia's MBA for entrepreneurs will start with similar business basics, and lead into topics such as social enterprise and social entrepreneurship.

Students will be trained on how to start and run an entrepreneurial company and support these teachings with the Eugene Lang Entrepreneurship Center, which helps provides student programs to help begin and run startups of their own.

Online Option?
Columbia Business School has teamed up with McGraw Hill to provide an online service called the Entrepreneurship and Innovation Program.

This is a university-level education program on Entrepreneurship. However, all of Columbia's Executive programs are non-degree courses and do not contribute to an accredited diploma or degree at Columbia Business School.

Pitchbook rankings:

6th for Founder count
9th for Female Founders
6th for Company Count
6th for Capital Raised


Course Reputation
Columbia is known as a city school with a surprising sense of community (especially for New York). The college vibe is famous for being casual and relaxed and organizes its own trips to different countries during downtime that further boost the team-building elements of the course.

Unfortunately, New York is also well known for being very expensive, so keep this in mind as living costs will play a huge role in the overall expenditure of students embarking on an MBA at Columbia.

Although commonly known as a school of technology, MIT offers world-class MBA courses that produce renowned startup founders every year. The mission of the MIT Sloan School of Management is to develop principled, innovative leaders who improve the world and generate ideas that advance management practice.

This approach has led to MIT being credited for founders like Robin Chase of ZipCar and Brian Halligan of HubSpot.

The Course
The two-year course, as expected, offers all the fundamentals in the first semester, followed by the opportunity to select 144 units of electives to tailor to lay your path in the direction you desire. It's also possible to take up three approved Harvard courses to supplement your learning.

Cross-campus connections bring opportunities for new ideas and conversations with unusual collaborators and the Entrepreneurial track in the MBA program is dedicated to bringing students into contact with a global network of entrepreneurs.

Online Option?
MIT offers a range of certified online courses, and these make it easy to choose your own learning schedule. They vary from live online courses, live online experiences, and self-paced online courses. However, no accredited MBA program is available online at MIT.

Pitchbook rankings:

7th for Founder count
5th for Female Founders
7th for Company Count
6th for Capital Raised

Course Reputation
MIT MBAs are known for diversifying their cohorts to make the most out of a wide range of backgrounds and experiences. The university is popular for its unconventional approach and inclusiveness.

Faculty have been highly regarded for bringing out the 'why' in a subject. Understanding the theory and dynamics of a situation opens doors for the application of knowledge, and MIT teachers value independent thinkers.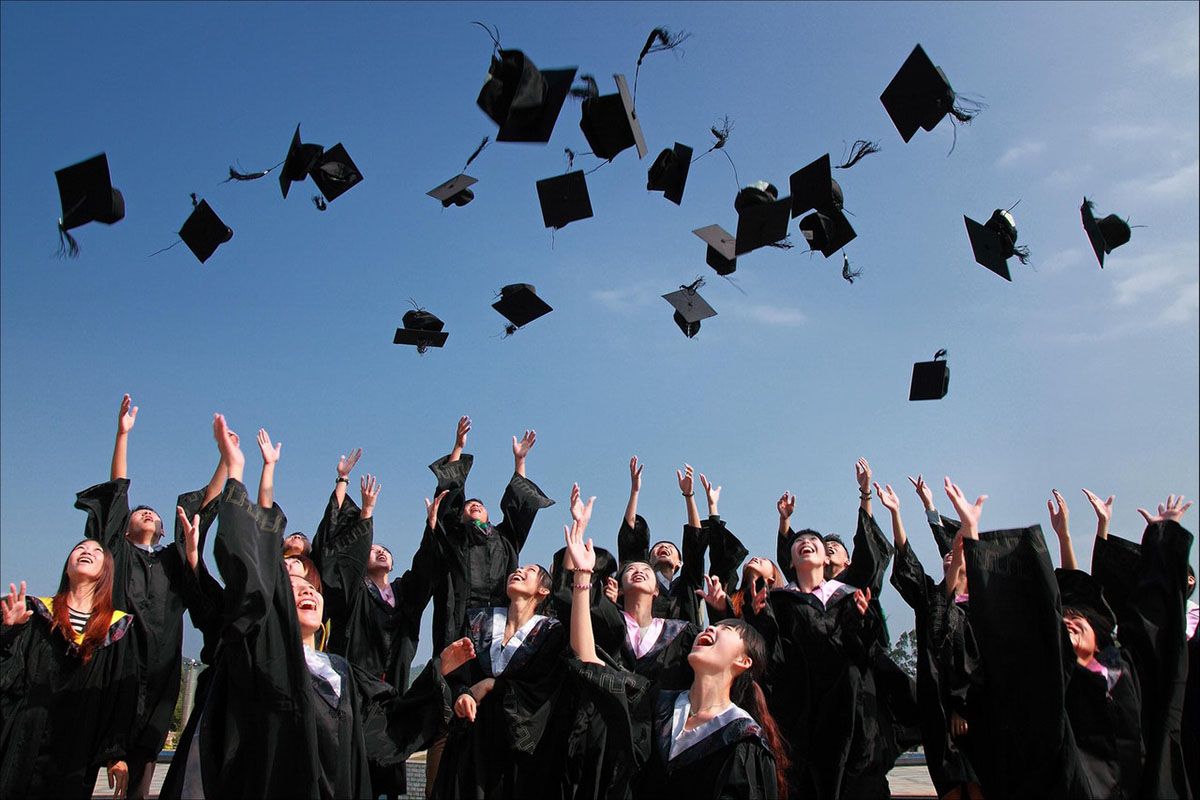 Is an Online MBA Worth It?

As described, none of the top 7 universities for MBAs for entrepreneurs offers an online equivalent. What this suggests is that it may not be possible to get an MBA online from a university with enough of a reputation to make it worthwhile.

However, the decision of whether to pursue an MBA, or whether to attend a top-7 school for it, is entirely subjective and involves considering the return on investment, the time taken, and the desired result of embarking on such a commitment.

As such, an online course may boost some skills and knowledge, but may not hit the mark when it comes to boosting your resume. But to know for sure, it's worth doing further research and applying what you find to your specific case.

Conclusion

Though there are many ways to measure the success of an institution, there are equally many successes that are immeasurable. For founders, business is all about finding unique opportunities to learn and affect the market, and that's something that the top institutions work hard to instill in their students.

However, each university has its own philosophy and its own culture. Not to mention its own price. There are more factors to consider than their popular rankings, but from these top 7 Universities for entrepreneur MBA courses, hopefully, you'll have a starting point for your decision.