How To Market Yourself And Get Your Name Out There In 2023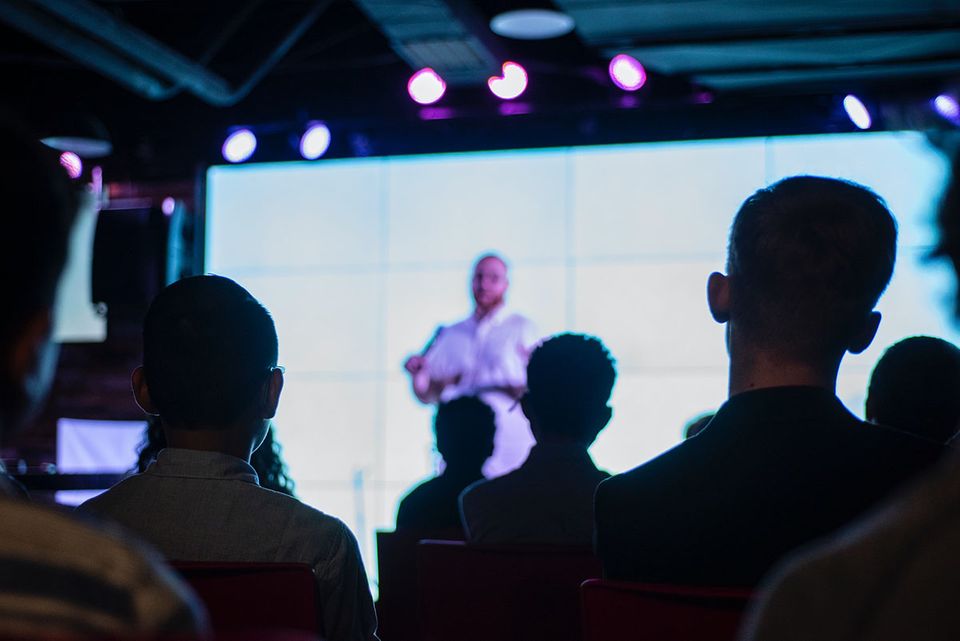 Self-promotion is an uncomfortable reality of modern business. Humility dictates that we shouldn't blow our own trumpets, and those who do are often perceived badly. Unfortunately, this is something that needs to be navigated in a competitive environment.

The hardest part about marketing yourself is balancing confidence against arrogance. This is a skill that few have naturally and is hard to teach. It might take some practice, but it is critical to giving off the right impression.

As founders, students, or freelancers, it's important to show off your potential. Even if you have something worth buying, it won't sell itself, and there are distinct advantages in this regard to presenting the human element in your story. Customers in a competitive market need to know why you are the one they want to buy from.  

Further, you may have an obligation of loyalty to your company, so it becomes an important part of building your brand early.

Despite the difficulties, there are many straightforward (though labor-intensive) ways to achieve self-promotion skilfully, and the result is a bond on a personal level with your customers and your professional network that ultimately aids your sales funnel.

To begin with, it can be useful to understand exactly why it's important to self-promote and what it accomplishes.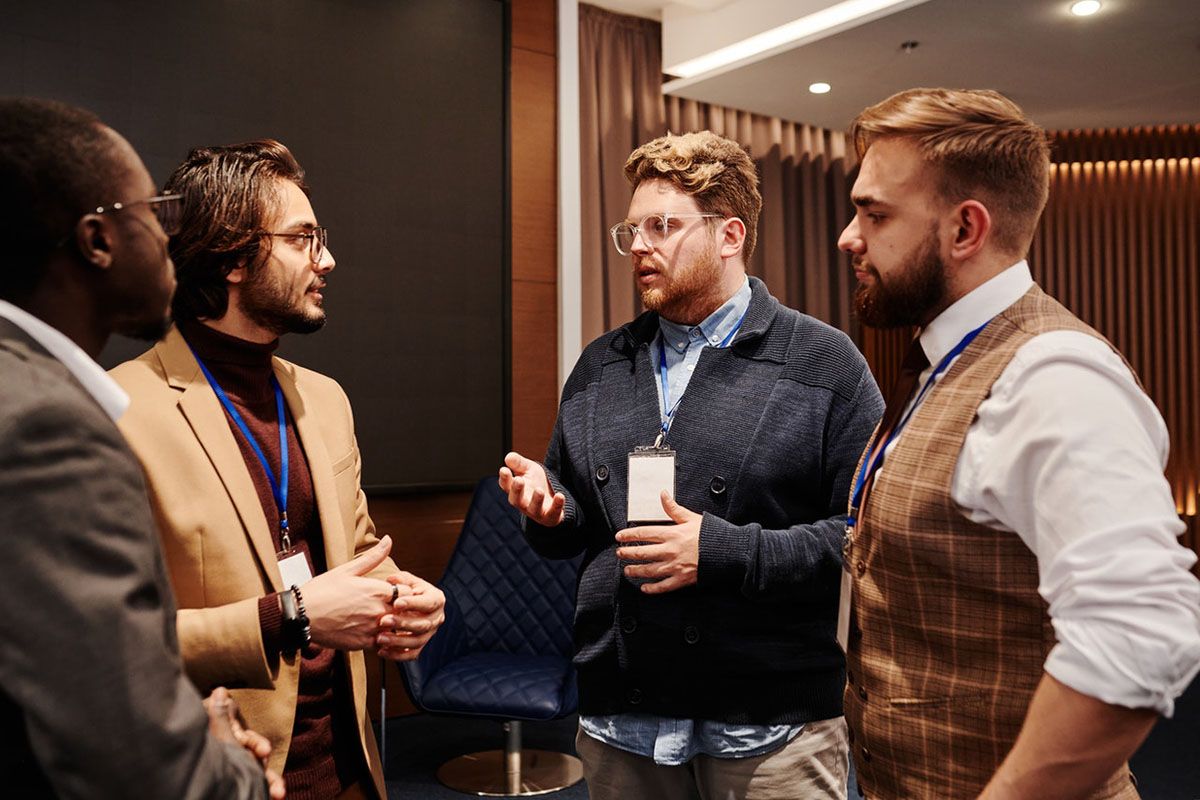 Marketing Yourself

Bridging the gap between the personal and the professional allows small businesses to create impact directly through personality. This will involve establishing a personal brand. People need to know who you are and what makes you tick, as well as your vision for the project you're selling. These can be considered your Like, Know, and Trust factors.

A personal brand is essentially an authentic image of yourself that you are selling. This authenticity means knowing your weaknesses and not trying to pretend they're your strengths. People can spot pretense a mile-off, so own your flaws!

Your personal brand will tell a story. From a PR perspective, the founder's story is as important as the product or service of the business from a PR perspective, so making sure you have a planned pitch and coherent, rehearsed narrative comes in handy.
Spreading this story helps to create an environment for networking and forming connections. Investors and angels put faith in people over ideas, and journalists look for the story that ties the facts together in a relatable way.

Marketing yourself also builds you a reputation as an expert or trend-setter and gains your customers' trust. Transparency in the process is important to followers, and exposing the process to those around you endears them to you and creates a personal investment.

Further, self-promotion allows you to tie the company's image to yourself, thus controlling the narrative and becoming a competitive, individual voice in the crowd. Without your input, people will be free to make up their own minds about who you are - when you provide a strong presence, you control that image and can direct it effectively.

So, with the why behind us, let's look at the how. Here are some of the key features of self-promotion so you can learn exactly how to market yourself.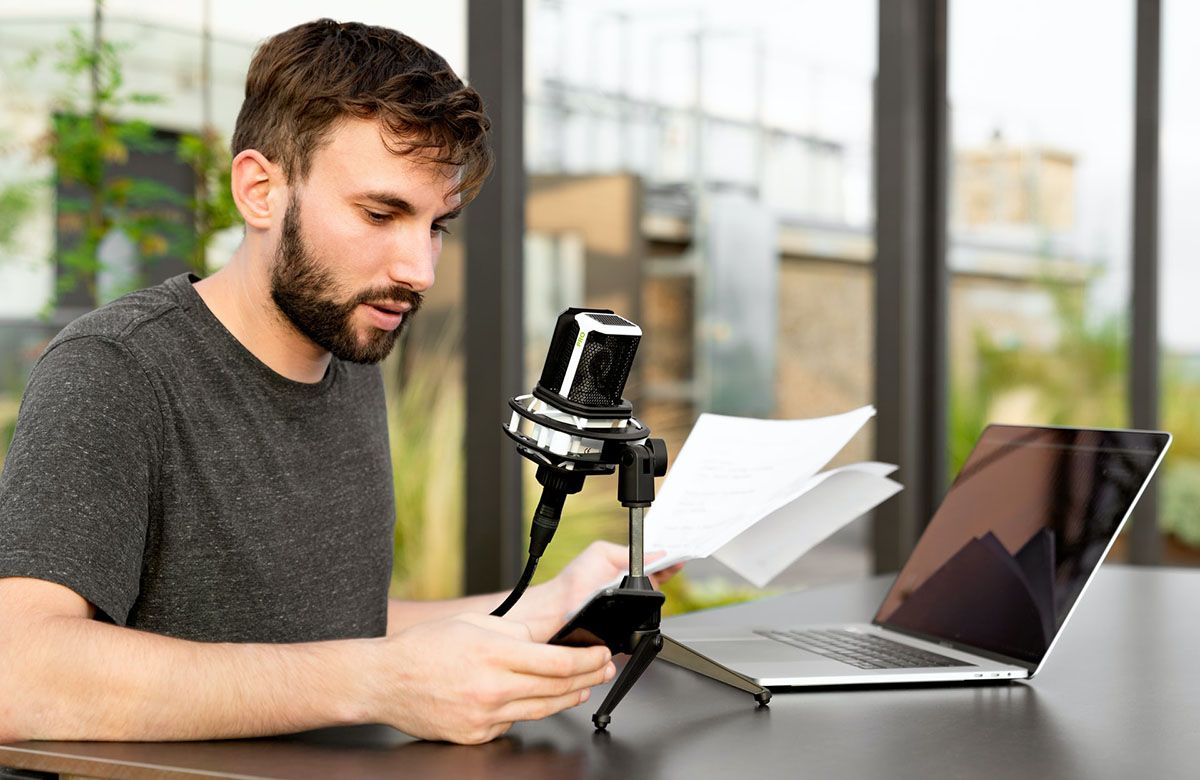 How to Get Your Name Out There

The first step to marketing yourself is to know exactly who you are and what you're doing. This should sound obvious, but it's a common mistake for people to put so much variety of expression out there, followers aren't sure exactly what your point is.
To some degree, you're going to have to pick a path: learn your customers, learn their pain points and establish exactly what you're doing to address them. Know why you're in this, and form a unified philosophy that you will follow in your promotions. Once you've done all that, you'll have a clear vision and a framework for promoting it.

Once you know how to market yourself, it's time to take it into the real world. There are numerous approaches to this, all of which should be considered alone and in combination. In no particular order, let's take a look at some of them.

Get in Front of the Camera

Despite the fact that social media being a perfect modern and cost-effective platform for self-promotion, so many startups are failing to maximize its potential in their favor. As a switched-on and driven self-promoter, it's so beneficial to take advantage of this.

If you don't have a website and social media platforms already, the first step will be to set one up. Ideally, you're going to want to be in front of the camera, and in a perfect world, this will mean presenting short videos yourself. This is the more personable way to reach your audience and connect them to your story.  

Of course, not everyone is made for presenting, and awkwardness or bad stage presence can do more harm than good to the production, so if you're not a presenter, showing up in photos with good captions that tell a story can be enough. You get to decide what you're capable of, and the trick is not to make anything that appears forced.

If you're interested in presenting, but you need to polish off your skills, there are ways to practice and improve your camera presence. Attending Toastmasters events can build your confidence in public speaking, or you can bypass the speaking part by making videos with no commentary and adding the narration in post-production. These are two ways to work with discomfort in front of the camera, but with a little research, you can certainly find more.

Schedule in this self-promotion work with a few short sessions a week to build up confidence. Once you've found your comfort zone here, make sure people can see and hear you in action. Tell the story of your project and have an active online presence via your website and social media platforms.

Build your Network of Influence Online
This step is also tied to your social media. You're going to want to work on that reputation as an authority in your field, and to do so, it's a good idea to spend your time on social media interacting with your market and its culture.

This strategy serves two purposes: it gets your face out there and your persona involved, but it also helps you experience your customers' perspectives and relate to their experiences. This is an extension of your market research and will help you revise your product or service to fit your audience over time.

Your practices online allow you to network with other people in your ecosystem. Whether these are founders, MBA students, or consultants, you can have public, casual discussions about the industry and the work, sharing information and exposing yourself as personable and contributory.

Knowing how to get your name out there means knowing how to keep it real. As with method of self-promotion, being personable, humble, and ultimately human is the key. You're using social networking to drive your brand, but you're doing it through organic and relatable means. By all means, like, share and comment, but show genuine support and interact in a friendly and genuine manner.

Have a Professional Presence Behind You
Having a personal presence online is all well and good, but if it isn't supported by an impressive professional backing, you're missing out on opportunities to put weight behind your claims. It would help if you always had some bite behind your bark.

A portfolio of your work, readily available, will allow potential customers to assess your skills and build their confidence in you as a service provider. Being listed in business directories or being able to link to publications with your name in them supports your personal image with shows of competence and respect in the business world.

Press releases, podcasts - even radio, are great ways to build your professional presence at the same time as promoting yourself, and you will need to draw attention to all of these in your promotional media or make them available on your website when the contacts you make through marketing yourself want to check out your credentials.

Get out There
While much of your outreach can be managed online, there's no substitute for meeting people face-to-face when it comes to leaving an impression. Attending industry events and networking opportunities are a great way to make the personal and professional connections you'll lean on in the future.

Focusing on your physical media is very important in the preparatory stages of any project. All of your printed materials should be professional and well-branded. Spend a lot of time designing and creating attractive media before you venture out, and you'll avoid looking unprepared or unprofessional. On the contrary, you'll give a great impression and leave behind something that will remind people who you are.

Letters, business cards, and other physical media should all follow the same style guide and logo format that you've designed to express yourself. Consider adding QR codes linking to your online media or contact details. Giving out branded pens or binders can create a repeated reminder of a great service you provided to a customer.  

This may be a different strategy than online networking, but many of the rules are the same; be polite, approachable, and humble, balance confidence against arrogance, and be well-prepared to answer questions. It doesn't have to end at organized events, either. Any interaction outside in the physical world is an opportunity for self-promotion, and the branding you've prepared should take this into account.

Be Good at What you Do Online.
A well-defined and maintained personal presence and story will speak for itself as long as your content is consistently good. You need to maintain this presence online constantly – not only when you're promoting sales. The internet is already packed full of attention-grabbing leeches – your audience will be well attuned to it if you show up only when you want something, and they won't appreciate it.

Creating quality, engaging content means considering what you want your audience to associate you with. By following the previous steps, you should already know this, so improving your content could be as simple as getting a better camera. Still, there are a few other easy but common mistakes to avoid to boost the quality of your posts.

Some of the most obvious are timing your posts and connecting with accounts related to your network. If you use a product of service that's been of value to you, show gratitude. You don't need to ask for affiliation; you can just give an honest shout-out.

Design your posts! Aside from scheduling to reach your audience when they're most likely awake and online, you need to plan a social media schedule and format.

This means user-friendly, quick-to-read text with high-quality images with informative and interesting descriptions. It means using appeals to emotion and calls to action. If you don't know what these are, find out! Follow social media tutorials and put the work in to design a platform that represents you.

Again, video content is the most dominant online content, so, if possible, spend the extra time in production and educate yourself on how to improve these skills.

Increasing your network and promoting your brand are both natural by-products of an engaging social media presence. Appling intelligent practices to your social media posts to benefit the most from the medium. You can spend hours blasting your accounts with ill-timed or irrelevant posts and gain nothing, so remember that social media itself is a skill and learn it.


Be Good at What you Do
Self-promotion is an important contributor to your success as a project, but your image cannot be everything. In an era where so many people make their living with a selfie stick, it's easy to forget the significance of a job well done.

Focusing on promotion over innovation is a mistake even the biggest companies make, and the result is that competitors will not hesitate to fill that opening in the market when what you're providing falls flat. Your customers need to value your product or service more than they want to keep the money you're selling it for, which means you have to maintain quality.

If nobody knows who you are, of course, your work will never be recognized, but attention does not equate to success. What this translates to is that chasing likes will not improve your service or your brand loyalty. Your social presence, as part of your self-promotion strategy, has to be organic, and your self-confidence must come from your quality contribution to your customers, not from the attention you're able to garner via social media.

Do not get sucked into the social media narcissism machine; the online world is fickle, and without backing up your image with actual work, you will quickly be forgotten.

Summary
There are many ways to self-promote online, and this definitely gives you a lot more flexibility, but it's certainly not going to be a time-saver. However, effective social media doesn't have to cost much, and at the early stages of a company or career, this is a great area to prioritize your work efforts.

Having a well-presented website and social media page will support your image as you reach out into social networking. Presenting your personality, exposing your process, and interacting with potential customers and professionals in your industry will build your base and reputation organically. This has to be close to a direct reflection of who you are and the power of your story; pretentiousness can be sniffed out, so keep it real.

Ensuring you provide access to your credentials will back up your claims as an authority in your field at the same time as you contribute to the online community, but this does require that you know your stuff and your services or products are good. It also means you have to put in some high-profile groundwork and get on some public channels that can vouch for you, such as radio or podcasts.

Maintaining a level of quality in your content will pay dividends. Quantity over quality is a losing game, especially with the replicable nature of online content, so remember that visuals are important, and videos are the best way to gain attention. Put a lot of work into building good, shareable content, and you will build an organic base a lot faster.

Don't forget that the physical world is still a place of business, and every interaction is an opportunity for promotion, so have a branding scheme prepared and make sure your physical media follows it.

Finally, never forget the purpose of self-promotion; you are not there simply to gain attention; you're driving people towards what you're offering!

Conclusion

There are two critical things to remember when marketing yourself. Firstly, you are not the product; you are simply its ambassador – never sacrifice the quality of service for attention. Secondly, be natural. Don't push too hard to show off, but have confidence in your story and work on relating it well to people.

The rest is just hard work and persistence, and if you follow the basics and put the time in, you'll already be at an advantage over most of the competition.