Celebrating 1,000 Customers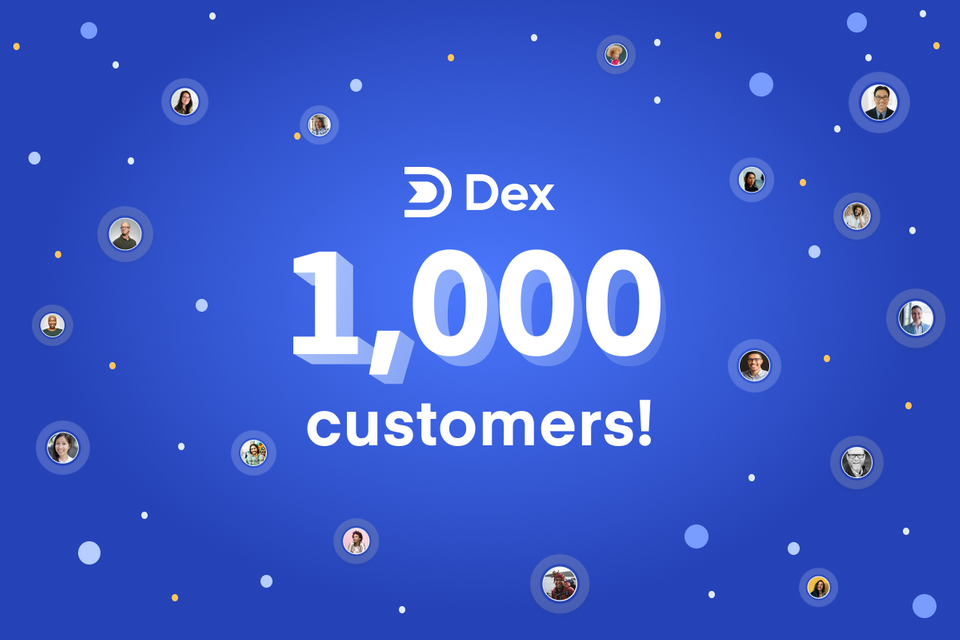 Today marks an important milestone for Dex — 1,000 customers! 🎉
We started Dex because the status quo is broken – checking 5 different tools to remember where you left off doesn't work.   Over the last two years, our vision of a single place for all your relationships has found an audience:
15,000 users across 20 countries now use Dex
7.5 million+ relationships are managed through our platform.
Thank you
We're incredibly grateful for our evangelical userbase that's shared our product and vision.  Most of our growth today is through word-of-mouth, and we couldn't have accomplished this milestone without you. A few favorite stories:
Pietr presenting Dex to his MBA class
Paul sharing Dex on the golf course
Jessica sharing Dex in her Slack groups
Mike sharing Dex with his On Deck cohort
We hear all the time "I've tried everything and have been searching for something like Dex forever." Our mission is to build this holy grail – a delightful, powerful product that helps anyone build stronger relationships.  
The last few months have seen the launch of powerful features that make us the clear best choice, including LinkedIn and email sync.  I'm confident that we're just getting started.
Thanks again for your support, continued feedback, and helping us reach this milestone!
Kevin
Founder & CEO, Dex