Top 10 Best Productivity Blogs For Overachievers To Binge On [UPDATED 2023]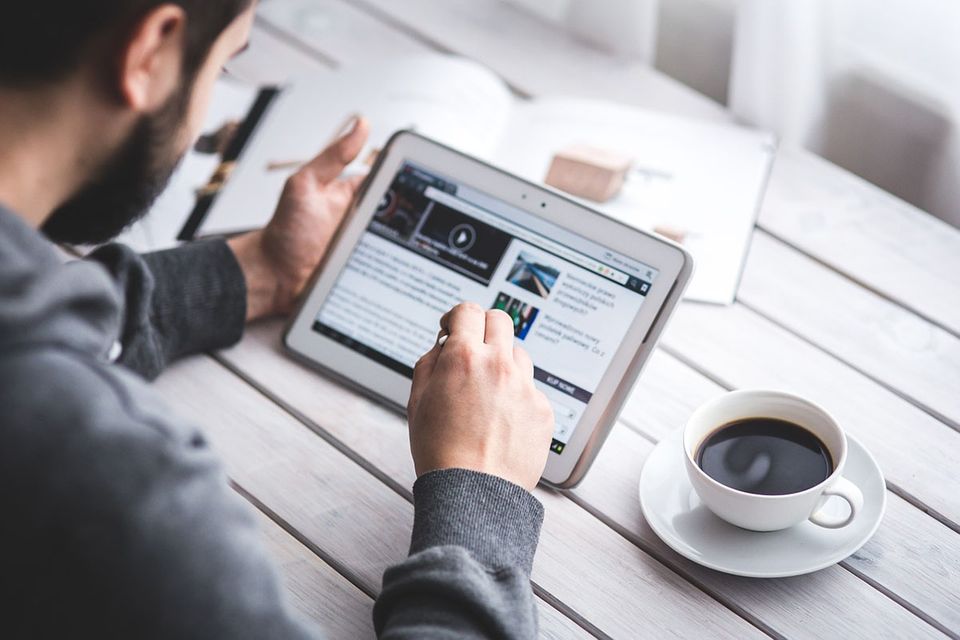 Update from the author: we've updated the 10 best blogs on productivity to be current for 2023.
Top 10 Best Productivity Blogs For Overachievers To Binge On
Do you ever feel like you are constantly planning how to improve your productivity or overcome the obstacles and deadlines of your daily tasks?

In the modern era of productivity, it can seem like there's an unwritten rule if you want to achieve something: constantly reinvent yourself and figure out how to be more efficient.

This feat is not an easy one, and yet so many of us feel like it's necessary to get things done and keep up with our workload. You can't just be an achiever; you have to be an overachiever, a label that one third of us identify with.

If you're part of this group, you probably love consuming productivity related content. But figuring out exactly where to learn the next big productivity skills can be difficult. After all, there's just so much to choose from in the modern world of productivity. You've got your books, podcasts, shows, newsletters, emails, apps, websites, and more!

With a superhighway of productivity information, a true overachiever must also find the best means for getting as much new productivity info as quickly and seamlessly as possible. What do we think it is? Blogs on productivity.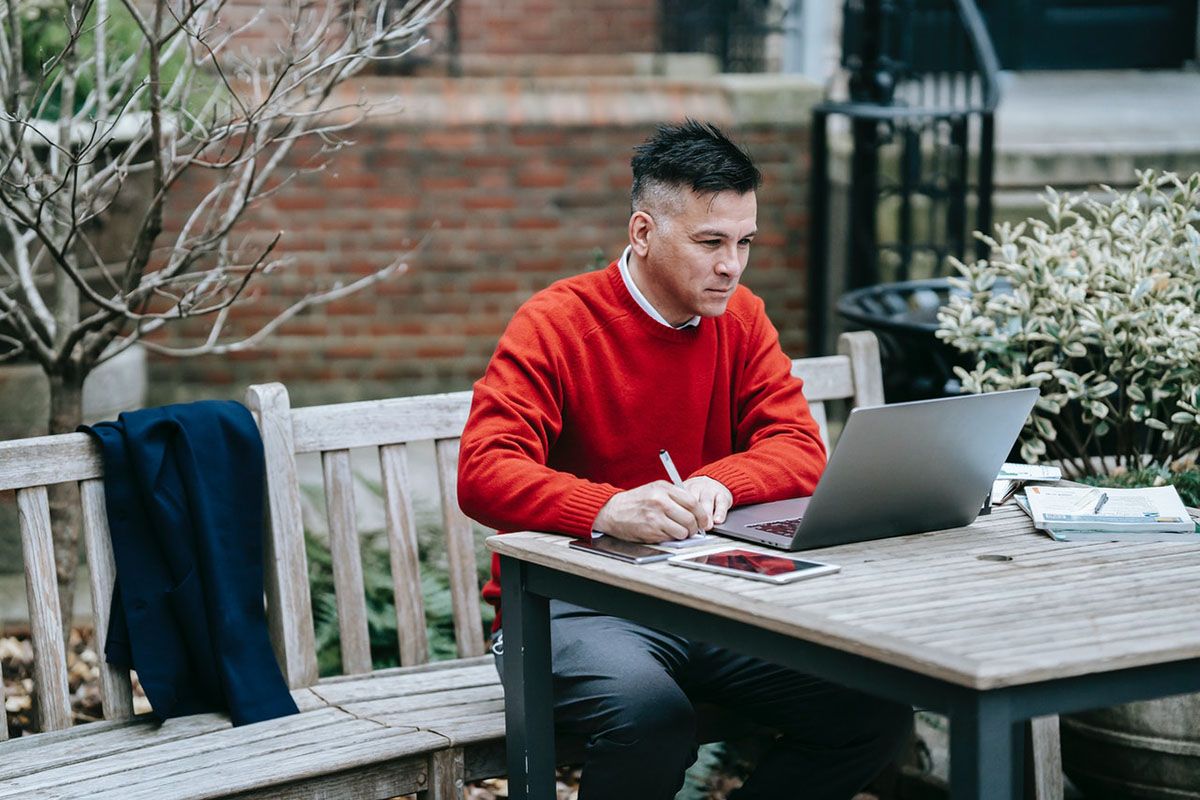 Why Read Blogs on Productivity?
As people improved their ways of talking and writing, the tools they made to learn about things also got better. From telegraphs to telephones, everything is getting easier and more useful.

Now, the internet is king, allowing us to get text, images, audio, and video instantly.

But one medium has stood out as the best for communicating and learning: blogs. A relatively new concept, blogs are all about the fact that anyone can write them. You don't need a degree, license, or a big budget to start one.

This is really what makes them so great. Because blogs are easy to start, there are so many to choose from. The result is that the very best blogs have to compete with millions of others in order to get to your eyes.
Furthermore,  the best productivity blogs straight up show you exactly what you're getting. There's no podcast with pointless small talk or viral video that takes forever to get to the point. Blogs are great for some quick skimming and efficient information finding.

This works even better with the productivity niche. Let's face it: productivity podcasters, youtubers, and influencers are known for their long, unclear way of talking. Even productivity books tend to have dozens (if not hundreds of pages of filler).

But blogs? Blogs on productivity are different. They don't come with a sneak peak, or a wait time. All of the words are right there, and you can just look at it.

Remember how we said that there are millions of blogs on the internet, allowing you to get the very best? We're going to break down the 10 best blogs on productivity, right here in this very blog post.
If you're looking for a blog that's equal parts personality, science, and practical advice, look no further! Dr. Hardy is a psychologist with a track record for helping people with their productivity needs.

He's really a guy known for his best-selling books, but that doesn't make his blogs any less amazing. A typical post will beautifully describe a psychological phenomenon in simple terms. Hardy talks about all sorts of stuff, from positive psychology, to risk/reward, and even the idea of being "in the zone."

From there, Dr. Hardy breaks down exactly how that psychological concept is relevant to your life, and the ways you can use it to reach your full potential. His writing is surprisingly simple for going over so much psychological insight, and readers of his blog can expect to have an advanced understanding of the subject as it relates to productivity in no time.
Leo Barbauta is a family man whose habit based blog is consistently awarded as one of the best blogs on the entire internet.

It's no surprise too. Every little detail of the website is pristine. The wording and details of each paragraph are simple and sensical. Moreover, Barbauta leans a little more into the zone of personal advice and less on hard science.

While this may be a turn off for those looking for the latest facts and research, Barbauta's amiable tone and friendly writing demeanor is the reason why many love him so much. In the top corner of the blog, you'll even find a "breathe" button to help guide you through situations.

The blog has a real sense of connection that simply isn't present on a lot of more "corporate" style sites. Make no mistake: Barbauta's writing may not feature graphs and statistics, but it's full of helpful methods that are worth trying out.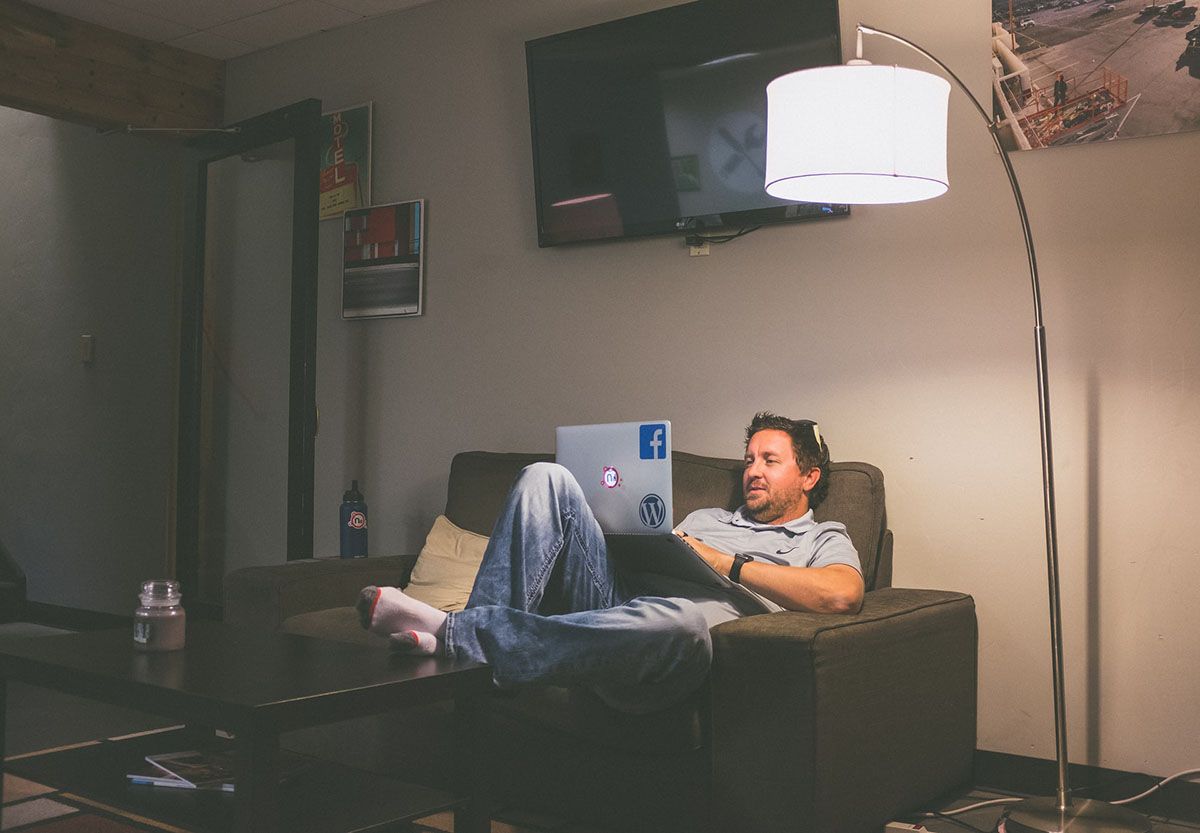 Writer Courtney Carver's philosophy for productivity is all around the idea of minimalism. To her, we're unproductive because we're suffering in a world of clutter, distractions, and mindless entertainment.

One of our favorite parts about Carver's blog is how to the point it is. The writing itself is very…minimalist. It talks about a problem briefly and then lists ways to solve it.

If you check out the website, you'll learn just how much of our productivity and work related problems can be solved with minimalism. The blog features articles ranging from "Digital Sabbatical: 5 ways to unplug and recharge" to "Dealing With Unsolicited Advice: 10 Fascinating Things To Consider".

All in all, Be More With Less is about finding a life worth living, which is a great message if you're looking for some inspiration. It brilliantly combines step-by-step instructions with heart-felt advice, which is why it's so high on this list.
Alice Camilla and Francesco D'Alessio are writers with a knack for finding the latest trends in productivity. Are they expert psychologists or world renowned productivity coaches? No. But they are great at seeking out whatever new app, website, method, or platform is helping people be productive.

The bulk of articles in the Keep Productive blog follow this format: they describe new productivity gadgets and how to use them. A lot of the articles are in a "listicle" format where they describe the top 10 hottest productivity apps or the top 5 ways to stay productive.

Similar to Benjamin Hardy's ability to describe complex psychological subjects, this blog is great at giving you the relevant breakdown of all productivity tech (from AI to calendar apps) in a way that actually helps you become more productive.

If you want technical advice with absolutely no gimmicks, Keep Productive is the site for you. It doesn't get more straightforward than this incredible blog.
Unlike many blogs (which are usually run by one or two people), The Digital Project Manager is a massive online directory of project management blogs on productivity for every possible situation.

The site was founded by Ben Aston in 2011, and has since expanded to a blog with over 140 contributors. It's split into 3 main parts: projects, personal, and industry. The first part describes the main part of the site, which is managing other people.

However, the "personal" aspect is a vast collection of productivity blogs which has its own collection of sites, namely for:

Job Seeking
Personal Growth
Personal Productivity Hacks

That last section has almost 60 blogs with titles like "How I Stay Organized: Let's Talk Personal Workflow" and "Managing Tasks As A Project Manager: 3 Key Strategies For 2022."

If blogs aren't your thing, the network has a variety of other options, including podcasts, real world events, and newsletters. One way that the site really stands out is through its "templates", which are interactive tools that can help you be more productive, like project checklists, and Q&A checklists.
If you're looking to deal with disorganization and a lack of focus in your productivity life, Unclutterer is the blog for you. It's got a ton of neat articles about keeping your possessions in order, time management, and much much more.

Like other blogs on this list, it features a variety of authors who all come from different backgrounds in being productive. Variety is a major part of the blog itself: it touches on DIY productivity hacks, and tutorials for the latest productivity tools.

We recommend Unclutterer for the overachiever that's keen on a minimalist, organized approach to their productivity while also keeping up on the latest productivity gadgets and staying informed about the latest tips and tricks for getting stuff done.


In addition to running a weekly productivity podcast and consulting people with their productivity, Paul Minors runs a blog for all things professionalism.

In it, Minors discusses just about everything from email etiquette to getting back lost time. A lot of his blogs are extremely "hands-on" and work in steps, rather than just vaguely describing the merits of productivity.

The blog is great if you want to learn about productivity in the context of being a business professional, and don't mind getting a bunch of other tips when it comes to your work life.

Our favorite part about the blog is that it manages to reinforce general concepts about productivity into all of the advice it gives. Minors really believes in the power of habit, and reading enough of his work will give you the tools you need to succeed.
Here's another amazing software oriented blog that also offers some surprisingly down-to-earth tips for getting stuff done. It's another site that has dozens of different authors all with their own specialties, and even allows for guest posts. That's right! If you're onto the next big productivity breakthrough, they want to hear about it!

So what can a reader expect to gain from a blog like actiTIME? For one, you'll get plenty of recommendations for measuring productivity and tracking your growth as an achiever. That isn't to say that the writing is too abstract. In fact, it's quite the opposite.

There's definitely a scientific vibe of the whole site, which includes studies on procrastination and other productivity related queries. They even offer specific software and courses to help you truly master your achievements.

If you're looking for a very practical (and kind of technical) outlook on the productivity niche, look no further. actiTIME includes articles such as "20 Productivity Tips From Developers to Developers" and "Make Your Team a Success with a Goal Setting System".

If you want a specific focus on time management that focuses on business (but with less technology, we recommend actiTime's alternative: Simpletivity. It's a lot like actiTIME, but doesn't get as technical. Author Scott Friesen wanted to create a blog that deals with one particular issue: all the commitments of day-to-day life in the 21st century. We all know what it's like to have to juggle a million tasks all while being productive, and Friesen's blog mediates that issue extremely well.

The central idea of the blog is timesaving, but Friesen also touches on business/work as a whole. In the blog, you can find articles that range from "How to use Text Messaging for Business (SMS Marketing)" to "7 Time-Saving Websites You Should Be Using Right Now!"

Although many of the articles would be helpful to anyone, we recommend checking out both of these sites if you're specifically looking for technology or business related productivity strategies.
If you made it this far into the article, you're probably well aware of the best-selling productivity hit, Atomic Habits. What you might not know is that the author of it has his own blog with even more productivity insight.

The blog is really nicely broken down into categories based on what exactly you're trying to approve with your productivity: creativity, decision making, focus, habits, life lessons, motivation, and of course productivity.

Clear is an expert not only in productivity, but in communicating ideas with simplicity and enthusiasm. We recommend this if you want a huge, holistic look at productivity without having to get too technical.
There's an old saying that time is money, and (for the most part) it's true! Timeular is a blog that takes a professional approach to the productivity problem by acknowledging how being productive can affect real-world business transactions.

This is another blog managed by a whole team of people, and they boast a goal of helping more than 10 million people. The blogs themselves are a mix of explanations for productivity software (of which they've created a lot of) and simple tips for getting more work done.

This blog is perfect for you if you want a balance of technology and methods that can be applied to your work right now. Some of our favorite articles include "How music can increase your productivity" and "Time tracking can improve productivity when working remotely".

What really makes Timeular shine as a blog? They understand how employees are getting more and more autonomy, and it's evident in their writing and productivity solution. The website doesn't try to preach corporate leadership values as much as it discusses everyday tips that anyone can use.
Conclusion
The above list is by no means exhaustive, but it is a great starting point for the best productivity blogs available on the internet.

It's important to note that these blogs are awesome, but they barely scratch the surface of the many wonderful productivity blogs available all over the internet. To truly find the best productivity blogs that match your exact needs, it's a good idea to do your own research and find one that has the following traits.
Traits of A Great Blog
Balanced topics of content - You'll notice that many articles in this list are focused on certain industries or areas of business or technology. If you're into that, it's great. But it's important that they also discuss productivity in general, in addition to the importance of a work/life balance.
New articles - There are plenty of blogs that once dominated the web, but haven't been updated in years. When productivity is changing fast, you can't afford to look exclusively at outdated articles. The best productivity blogs are exploding with new content.
Clear methodology - There are hundreds of self-help books, blogs, and podcasts in the productivity community that babble on in order to meet a word count, and just dance around what it means to be productive. To become more productive, you want to look for something that actually gives defined steps.
Explanations that make sense - Even if a blog uses scientific studies or fancy wording, it may not necessarily be understandable. The job of clear communication is up to the blog writer. If you're looking at posts from a productivity blog and they don't make sense, don't worry! You're bound to find a blog that's more comprehensive so don't waste your time with something that doesn't make sense.
A passion for blogging - Unfortunately, many blogs exist for the sole purpose of upselling you. Sometimes they're getting you to buy a course, a book, or even just sign up for a newsletter. Whatever it is, advertising can sacrifice the integrity of a blog. When reading articles, check to make sure that the content is being written to be beneficial, and not just pressure you to hand over your hard earned cash.