Consulting Networking: How To Go About Landing Your Dream Job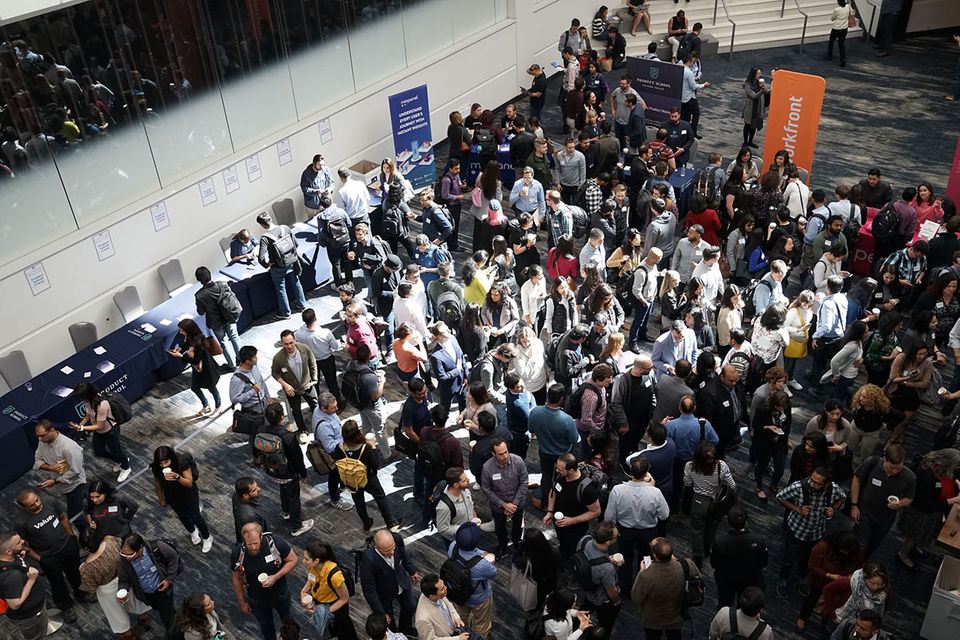 Trying to break into a new consulting role can be daunting; if you're just another face in the crowd, then you're relying on a stranger's fleeting glimpse at your cover letter or resume to put you ahead of the competition. However, with the right network, you can take huge leaps towards getting the consultancy role you're looking for before you've even applied.
The trick to consulting networking is combining your personal and professional relationship skills and forming authentic bonds with people that are willing to be on your side. This article will cover some of the basics of networking in general, how to do it genuinely and effectively, and how harnessing these skills will help you land your dream role, including at a company like McKinsey, Bain or BCG.
What Is Consulting Networking?
Consulting networking refers to making and cultivating connections that evolve into successful business relationships. This approach will allow you to get those high-demand interview slots through referrals.
Remember your 'net worth is your network'? Referrals have long been key in securing a job, but they play an even more crucial role in today's digital age.
Referrals are often considered the proverbial golden ticket to landing a job. They're basically recommendations or endorsements from someone connected with the company you're targeting, who's vouching for you, or at least suggesting that the company should take a closer look at your application.
While it doesn't guarantee you a job, it gives the recruiters confidence that you might be the right candidate.
Many job seekers often have the wrong expectations when starting this process. You must know someone, and that someone must trust or like you before you can ask for a referral from them. You also have to be patient. Don't expect to land your dream job from your first two contacts.
Read on to learn how to find and connect with key people at your preferred organization or company to increase your chances of landing that first-round interview.
The Importance of Consulting Networking
You generally need two or more contacts fronting your name to easily get a job at any decent organization. Strong candidates can also leverage networking to learn the ins and outs of the company and its culture even before applying. Having more information will help you stand out as the perfect choice during the interview.
A successful consultant understands that networking can lead to a wide range of benefits, including introductions to new clients, access to information from other consultants, partnerships with other consultants who have complementary skill sets, and connections with potential mentors.
The importance of networking is often overlooked by young professionals. But it is an important part of the job search process. Networking can help you find new opportunities, make connections with people in your field, and get advice about how to move forward in your career.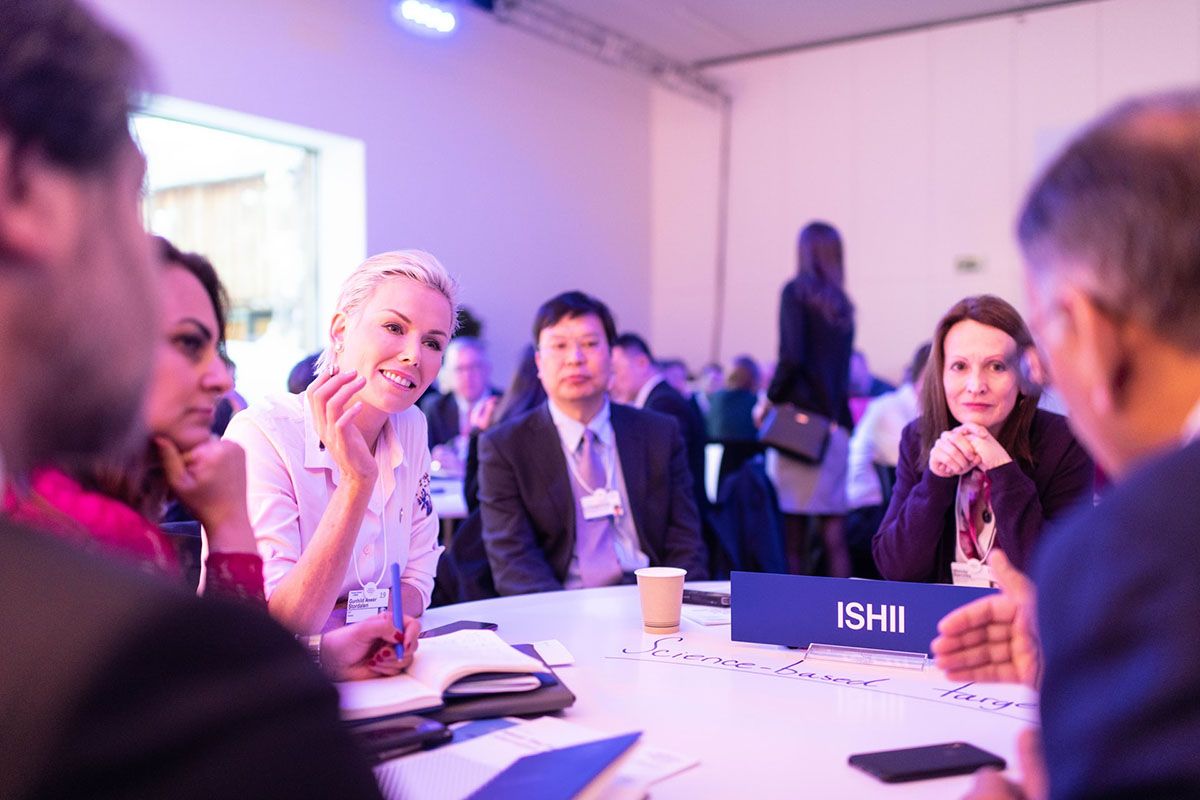 Consulting Networking – Getting Started
At this point, you might be wondering what's the best time to start networking. The short answer is: now! Before you begin your search for a job, even before you decide what company you'd like to pursue, you should be working on growing your network. Through your contacts, you'll learn new things that might help improve your resume and cover letter for the specific companies you'll eventually apply to.
The two stages for landing an interview at a consulting firm are:
1. Preparing your application and connecting with consultants
The first thing to do here is your homework in order to carefully prepare your application. You also need to touch base with people who can recommend you to your targeted company. Reaching out to a consultant you already know is a great way to get ahead of other applicants.
If you have a friend or close acquaintance in a consultancy role, ask them to recommend you to the company. Send them a friendly email and attach a polished resume.
You also need to find companies that match your preferences. Most applicants only check out large companies, but there are many other great options that might suit you. The secret is to research as many companies as you can so you can find the perfect match.
Another thing you can do is create a spreadsheet with all the companies you find so you can keep track of everything. It's a simple way to boost your efficiency and monitor your outreach efforts, be it phone calls, emails or meetings.
2. Building relationships
It can be rude to directly ask for a referral from someone you've just met, that's why it's better to start by making a positive and memorable first impression. You'll soon realize that after meeting a few more people involved with a particular company and getting on their good side, chances are, somebody might end up referring you.
There are endless opportunities to network, but if you feel uninspired, here are three places you can start:
Information sessions
Invite-only lunches/dinners
Coffee meetings
When nurturing a relationship with a fellow consultant, make sure to always focus on what you have in common. Talk about major life events that may have occurred in the recent past. This is also an excellent opportunity to learn more about the company you wish to work for. The more information you can get from your newly acquired acquaintance, the more likely you will make a good impression.
The best way to do this is by being an active listener and by manifesting genuine interest in what they have to say. Some of the questions you can ask include:
What has been the best project you've worked on so far?
What do you like or dislike about your role at the firm?
What could you do differently if you were asked to redo your first six months in consulting?
What convinced you to pursue a career in consulting?
If you were not a consultant, what would you be?
If you take the digital route and start writing a cold email, be polite, curious, and succinct to learn from their experience with the company. Most consultants will be willing to share a good amount of information about their workplace. Be sure to have a draft of your resume ready before contacting anyone, just in case they ask for it.
Who You Should Network With
Two major factors play a crucial role in your consulting networking success: the people you know and the people they know. As the saying goes, we are the average of the five people we spend the most time with, so here's what you should be on the lookout for:
Who you know
There's no point in connecting with everyone. Some relationships bring more value than others, not to mention it's much easier to re-engage with an old friend than to bond with a stranger. With this in mind, here are some people you should reach out to first:
Childhood friends that work for companies you might fit in
High school or college schoolmates that you used to get along with
Former colleagues who now are employed at a different company
People involved with planning and managing networking events in general or at a specific company
Finally, people working at the company you're interested in, who make themselves available for networking
Who they know
It's also important to consider the position and role played by your contacts within your preferred company. While somewhat cynical, you must realize not everyone has the same level of influence. That's why you need to be on the lookout for tell-tale signs and make sure you're not barking up the wrong tree:
Stature in the company – You'll have more chances to make the shortlist when referred by someone higher-up.
Depth of involvement – Depending on the department you're pursuing, a referral from the analyst can sometimes be worth more than one from the manager.
Job history – Employees who have been with the company for a long time might have more influence on the recruitment process.
Employment status – While people tend to hold on to contacts from previous jobs and can sometimes make for good referrals, those currently working within the company definitely have more influence.
Company clients / associates – Knowing someone from the office you'd like to work in can go a long way in boosting your chances to land a consulting job. Still, business partners or external collaborators can also put in a good word for you.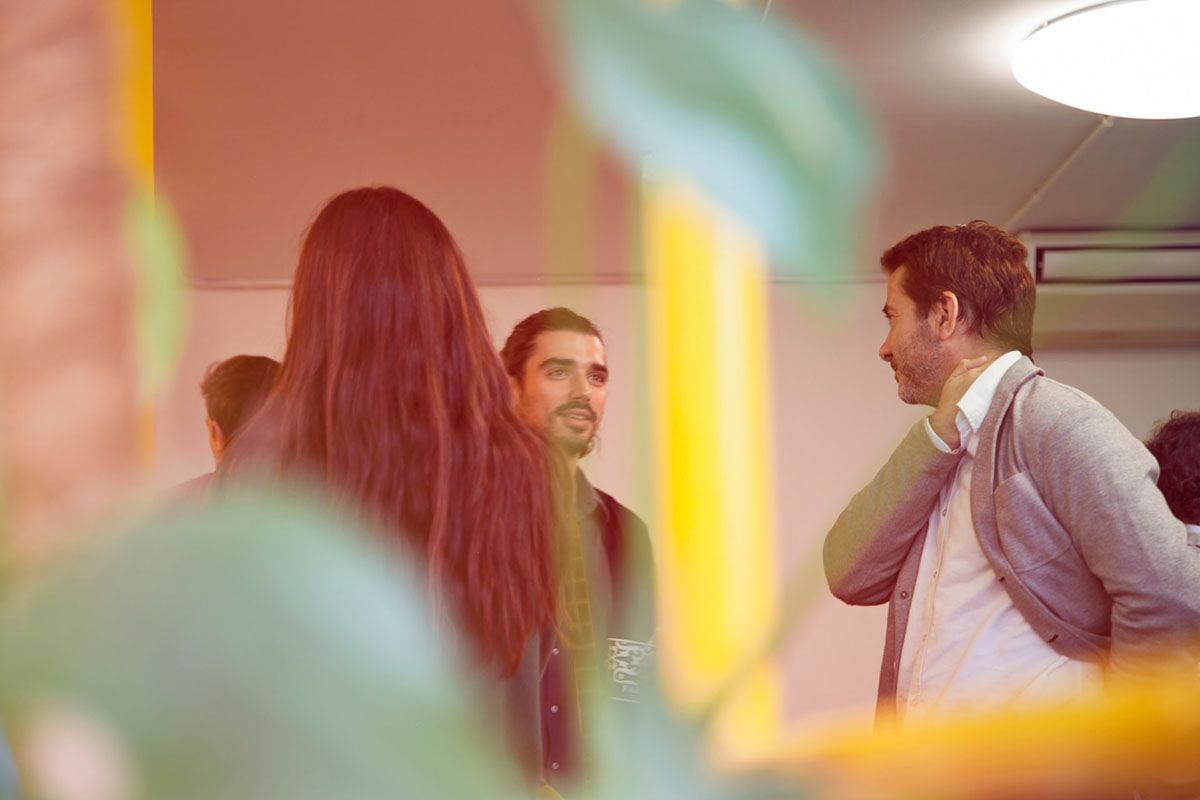 Best Places for Consulting Networking
When networking for a consulting job you're better off in one-on-one situations. The relationship can begin over email before moving to phone calls. You can then arrange a zoom call or even a coffee meet if all goes well.
Before you rush into something, be aware that most consultants and other high-profile individuals are usually very busy. They might be willing to walk you through the company culture and everything in between, but they often have limited time to spare in a day.
When asking for something always remember that they're doing you a favor and try to frame your request in a way that's easy to say yes to. For example, you can ask for a 10 to 20-minute phone call at their convenient time, but you should refrain from asking for hour-long phone calls or meetings and risk giving the impression you feel entitled to their time or insight.
Fifteen minutes is usually an appropriate amount of time for a regular phone call. However, many teams are now using Zoom to communicate and this can be tiring after a while because they need to stay focused on a computer screen for a long time. If you're trying to push for a video conference, don't get offended if they only suggest communicating over the phone.
Last but not least, respect the consultant's time and be open to schedule meetings whenever they might have an open spot.
How to Get the Most out of Consulting Networking
Now that you're a little more familiar with networking, let's see what steps you need to follow so that you can actually land your dream consulting job.
The first thing to check is if there are any upcoming networking events near you. Don't overlook online venues either, because in this day and age you could strike gold even in the most unexpected places, such as in a chat room.
Event planners will usually arrange one-on-one coffee chats, large group presentations, and group discussions. Everything aimed at facilitating participants to get to know each other.
You can then start to reconnect with recruiters and consultants you meet at the event. For example, you can schedule another meeting to talk about things you've already established to have in common, where you can further pitch your skills and expertise. Make good use of these opportunities to establish a relationship with all the connections you've made in person.
You don't have to wait for the next networking event to start building your contacts and creating relationships! Online or in-person events can help you meet a lot of people at once, but you can build professional relationships one-on-one as well.
A good networking strategy will require planning and hard work. If you're just getting started it can seem overwhelming, but it's worth the time and effort to help you find those dream jobs! Try these three steps to develop your network and find the most valuable contacts:
Step 1: Create a list of all your target companies within your industry
Management consulting networking is less about having a lot of contacts and more about having relationships with "the right" people. Identifying target companies is the first step to help you direct your efforts and minimize wasted time.
Once you know the "where", you have to figure out the "who". Do you have existing relationships with anyone who works at the company you're interested in? Do you know someone who can introduce you to a new connection? LinkedIn is a great way to see if you have relationships you can leverage to grow your network in your desired area—you never know, your former babysitter might know someone who would be a great contact!
If you don't know anyone personally who works at one of the companies on your list, you can send cold emails to contacts you uncover through LinkedIn or the company website. Many seasoned professionals are happy to help someone just starting out as long as you are respectful of their time. Keep your resume and portfolio handy in case they offer to pass it on!
Step 2: Build relationships
If you're trying to make connections for consulting networking it can be tempting to think of your contacts in terms of the opportunities they can give you, but building relationships is a lot more personal and you will benefit from long-lasting bonds with professionals in your industry.
Here's a networking secret: people love to talk about themselves. Once you score an interview or phone call, take some time to research the person who is going to speak with you. They will usually be happy to talk about their projects or experiences. Ask them about themselves and make sure to showcase your understanding with insightful questions and comments.
Once you make a connection for your network, make sure to continue to build that relationship over time. Keep up on company press releases and announcements, and send them a note of congratulations for important milestones. Make sure you keep an eye out for industry events that they might attend and arrange to meet again!
As your contact list grows it can become more difficult to keep track of the details for every professional relationship. This is great news because it means you've "leveled up" your networking for consulting! Now you need to leverage tools to help manage your relationships and grow your list even more. Dex offers a great way to import your contacts from multiple platforms like LinkedIn, Facebook, iCloud, Gmail, Outlook, and more. With useful features like reminders and notes, your relationships won't fall through the cracks.
Step 3: Indirectly ask for referrals
A well-maintained network of contacts will open doors for you, but sometimes you need help widening your net. When you spot a job at your contact's organization, make sure you tell them you're applying– even if it's not in their area! They might be able to introduce you to someone else who will help boost the visibility of your application.
Networking can sometimes work in mysterious ways, so make sure you reach out to connections often. You never know who can help you land a great job—or when you might be able to help them in return!
Top tips for consulting networking
If you're using a solid networking strategy, you have a great foundation for your ongoing relationships. You'll want to keep adding to your network throughout your career, and as you connect with other consultants or professionals. Here are some tips to keep your network strong:
Cast a wide net
It's important to strategically target contacts at your ideal companies, but you don't have to limit yourself. Keep connecting with others through professional organizations, volunteer opportunities, and shared interests. You never know who may become an important contact in the future!
Cultivate relationships with multiple individuals at a company
While a senior manager might fast-track your application, someone at a lower level might be your best bet for information about specific projects or teams. It's always wise to know several people at an organization to have the best chance at landing an opportunity.
Find your "champion"
Some contacts are happy to send an email to a hiring manager, and others will go the extra mile to recommend you for a position. A champion will pick up the phone to talk to the hiring manager and boost your visibility and credibility.
Use your network to prepare for interviews
Your contacts can help you prepare for your interviews by giving you information about the company, project team, or hiring managers. Make sure you reach out to them and ask questions to help you with your research. Their knowledge can help you stand out during your interview and make a great impression.
Don't get discouraged
Not everyone will respond to your outreach efforts, and that's ok. Focus on building relationships with the contacts you have already, and keep trying to make new connections. Your patience and hard work will pay off over time, and you will eventually have a healthy network to help you further your career.
Conclusion
Begin networking now. Even if you don't have a specific role lined up yet, it takes time to build a good network organically, and you will learn as you go. Reach out to people you know, get to know consultants specifically, and attend networking events. Then, follow up with people you meet.
Focus on who they know. Their standing in the company is relevant to your success.

Don't forget that the best networks aren't forced. While consulting networking can seem contrived at times, it's important to develop real social rapport with the people in your network.
Once you have your target in sight, make sure the right people know you're applying. If you've done your groundwork, your network will take care of you.