Top 10 Best Personal CRM Apps in 2022 to Up Your Networking Game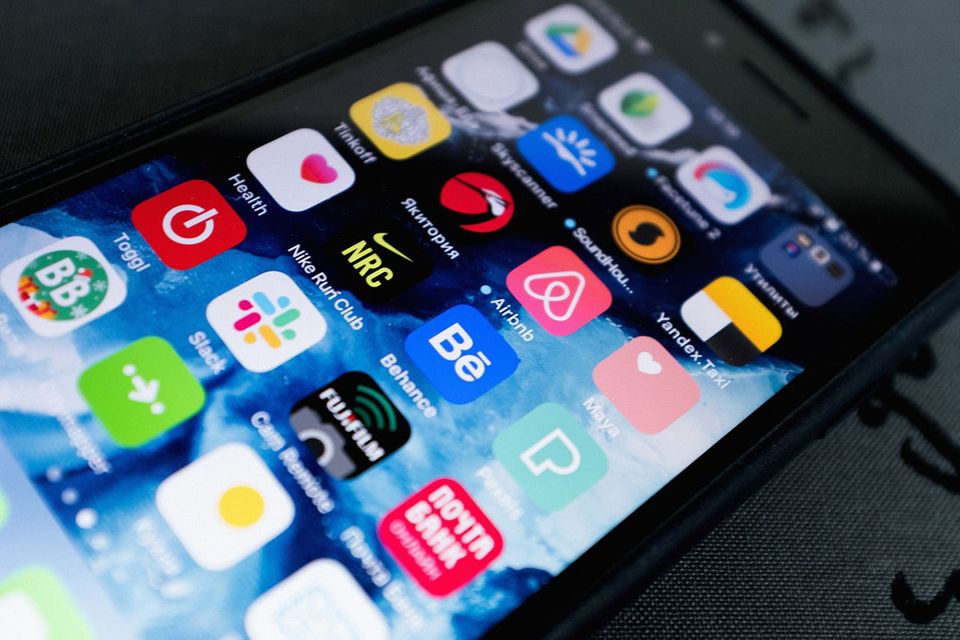 As humans, our connections define who we are. Networks are crucial for finding new opportunities, but people often fail to use those opportunities because they cannot keep track of everyone they meet.
Very few people can keep track of across your phone contacts, social networks, and more.  It's hard enough to associate a name with a face, never mind the last thing you talked about. As your 'net worth is your network' many have turned to personal customer relationship management (Personal CRM) apps. Here, we profile how personal CRM apps work and the best ones on the market.
What Is A Personal CRM?
A personal CRM helps individuals manage their personal and professional network through  notes, reminders, and integrations.  Personal CRMs organize important information, consolidate contact data, and remind users to reach out on special occasions like birthdays.
Key features of many personal CRMs include the ability to present all relevant information about a person in one place.  For example, a personal CRM may remind you to contact someone on their special day like wedding anniversaries.  They may also allow you to look back on your contact history with someone before meeting them. In this way, personal CRM apps can strengthen relationships and save you from awkward or embarrassing conversations.
The term CRM stands for customer relationship management. In a business environment, computerized CRM systems have been around for several decades. Businesses have long been using tools like Salesforce to help them to keep track of their customers and client info. Personalized versions for CRMs apps as described above are a new useful development for anyone to keep up with their social and work circles. These personal CRM systems are perfect for organizing contact info, managing meeting schedules, and remembering where you left off with your important connections.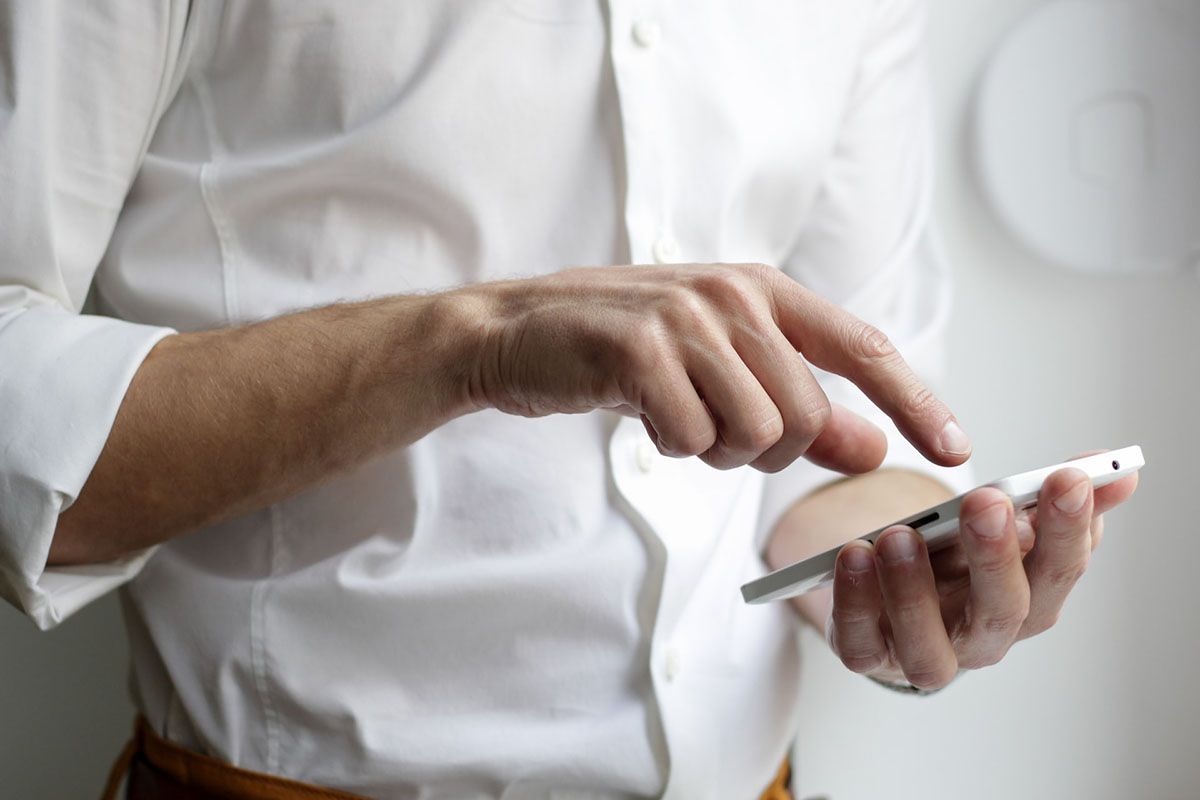 Benefits Of Using A Personal CRM
Personal CRM tools are a godsend for anyone looking to improve their networking gam. Each app is different, and how you choose to use your personal CRM is up to each user.  The benefits of using a personal CRM are many and include:
Remembering Important Details: Personal CRMs can help you remember and use details that people forget daily. Generally, most people aren't able to remember all the details that come in in conversation, but everyone loves when others remember small details about them. These details include the name of their child, where they grew up, or even as high-level as what they're working on at work.  Being able to impress with thoughtfulness, and showing you cared enough to remember important details, unlocks trust and business opportunities
Reaching out at the Right Time: You can easily leave a good impression on anyone by remembering things like birthdays, special events, and anniversaries.  If someone sends you a note after you start a new job or at the right time, you notice.
Keeping in regular touch with people that are important helps you make sure you have a network willing to support you.  A warm network is not only needed to maintain social life, but will also help you land more professional leads and opportunities.
One lookup for your contacts: Personal CRMs often help you keep track of all that information without overloading your brain and requiring you to figure out how you reached them. Instead of searching through LinkedIn, Facebook, email, and more, you can check your personal CRM for where you talked with someone and the last thing you talked about.  The possibilities are endless with how personal CRMs can simplify your workflow.
The best thing about personal CRM is that it is not specific to any profession. Businesses use CRMS to keep a comprehensive ledger. Founders and investors use it to keep track of all the new people they meet. It can also help consultants and freelancers generate more leads. Even students can use it to keep track of their classmates, peers, and research partners.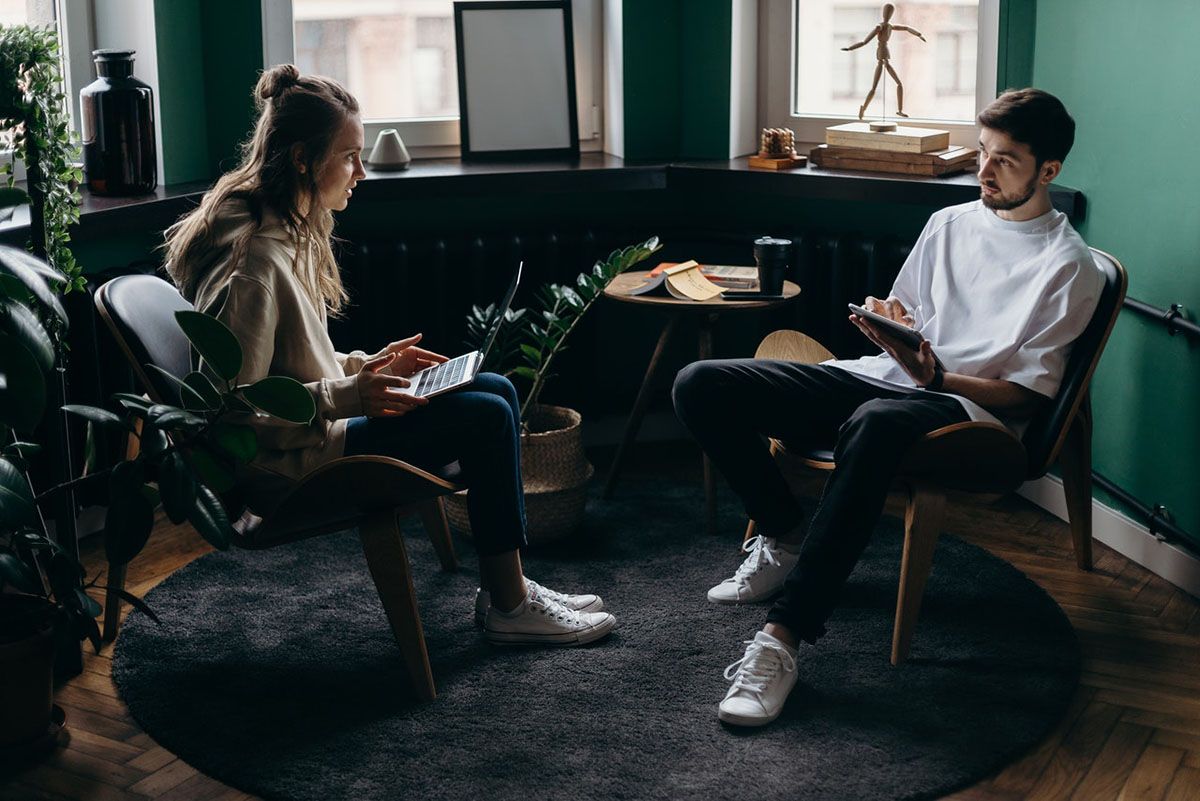 Top 10 Personal CRM Apps in 2023
There are many personal relationships management apps out there on the internet. We know it can be difficult to pick the right one, so we've tried them all! Here we've listed some of the best personal CRM apps we've found in our extensive search:
Product
Pros
Cons
Cost
Dex
LinkedIn + Facebook sync, many integrations.

Browser extension integrates w/ social networks.
No SMS integration
Free, $9.99/mo paid tier.
Notion
Extremely customizable.
No social platform integrations or email/calendar integration.
Free, $5/mo paid tier.
Nouri
Available for Android and iOS, focused on personal relationships.
No social import from Facebook/LinkedIn. Expensive.
Free, $49.99/mo paid tier.
Cloze
SMS integration, teams/collaboration features.
Outdated UI, expensive. No LinkedIn/Facebook support.
Paid only, $17-42/mo.
Nimble
Focused on business usecases, many business features.
Limited social platforms support, expensive.
Paid only, $19/mo.
Monica
Open source
No social imports or integrations. No mobile apps.
Free up to 10 contacts, 9$/mo
Airtable
Very customizable and powerful w/ custom automations.
Very manual (no integrations). Can be expensive. No dedicated mobile apps.
Free up to 1,200 records, with a paid tier of $10-20/mo.
Clay
Polished UI and iMessage integration.
No Android App, expensive. No regular sync from LinkedIn.
Paid only, $20/mo.
Covvee
Business card scanner, shows relevant news.
No social imports or email/calendar integration. To web/desktop experience
Free, $9.99/mo paid plan.
Queue
Minimalist design, Google Calendar integration
iPhone app only. No social imports
Paid only, $7.99/mo.
Garden
Simple, no-frills contact management.
iPhone app only.

No social imports or calendar/email integration.
Free
Dex is considered by many as one of the best personal CRM systems due to its comprehensive set of integrations and data management features. The main focus of this app is helping people nurture personal and professional relationships.  After importing from various social networks including LinkedIn and Facebook, it's interface allows you to deduplicate and quickly sort your contacts by how important they are. You also get reminder notifications to help you remember who to get in touch with.
One of the cool things about Dex is its ability to gather relevant data across sources. It can gather contact information from various platforms, including LinkedIn. That makes it easier for the user to manage their most recent social contacts.
Dex is a perfect tool for anyone wanting to deepen their networks. From students to entrepreneurs; anyone can make the most out of this app. With it's browser extension that integrates to many different platforms, Dex is trying to make a management platform that connects to everything.
You can use Dex to  keep all the data about how you first met someone and their general relationship history. It has a built-in kanban board to help you visualize your contacts according to keep-in-touch frequency.
Notion is another great choice for a relationship management tool. It puts heavy emphasis on work-life management. It has tons of different options for managing your schedule, and events based on your contacts. There are also community events where you can get help from other experts on template ideas.
A good CRM needs only two things. First, it needs to have a reminder option to remind you when you need to talk to someone. Second, it needs to have easy editing options. That way you can update the info of someone more easily. Notion nails these two points, and then some.
It's a tool that can help you track all sorts of events related to your friends, family, and co-workers. You won't ever be out of context when meeting an old friend. That is why it's a very useful tool for people who want to organize their life. You would need to use Google Calendar side by side to set recurring date reminders for birthdays though.
This app also gives the user free rein to build their templates. They have a few standard templates that fit most people, but you can always change it up to make it suit your needs. The Notion app also has marketing templates to facilitate both large and small businesses.
Nouri is one of the more straightforward CRM apps out there. It works by importing contact info from your phone. Similarly, you can also import data from .csv files. That is suitable for both professional and personal relationships.
Nouri has a very modern user interface. It looks nothing like the spreadsheet data dump that people used back in the day. This app separates every contact into different categories. Then it combines all the related events of that particular category to give an upcoming event list.
This app is very good at profiling each contact. It lets the user list a contact's birthday, their social media, mutual connection, and the last contact time. One can also put down an emoji beside the profile to show their general mood.
This app has a good notification system that supports recurring events. People can easily use it to change the meeting frequency with different contacts. Nouri can also help people pick gifts for special occasions. One downside to Nouri is that some of its features are only available on the desktop version.
Nimble CRM is a cloud-based contact management system. It is well-known for its automated technology. Most CRM apps on this list require a lot of manual input. A lot of those apps are great at outside source integration, but they do not have adequate syncing capacity.
This app can integrate with Gmail, LinkedIn, Outlook, and vCard. It can also take data from any CSV file. Adding new contacts is fairly easy. People can also add more than one note beside each entry. That makes it easier to follow up because you will have more information about that person.
Nimble has a specialized task panel for daily work schedules. You can add or remove events from there as you want. The app will also alert you before any important event. It is also good at segmenting personal relationships and professional relationships. Different relationship segments will have different priority levels.
The Contact Search system is a feature unique to Nimble. It can help you search for specific contacts from your phone or third-party sources. The search system is also very detailed. You have the option to search by date of birth, education, the field of work, company, or even interests.
Monica is the definition of personalized CRM. It is a CRM system focused primarily on personal relationships. It does not have many features for dedicated business management, but it is great at managing potential leads. Overall, Monica has only the most basic functions, but these functions are fine for getting the job done
This one is an open-source app. One of the best parts about Monica is that it is free if you self-host, and paid if you use a hosted version. It has one template for all-purpose usage. You will also get one alert system and a centralized platform for all the contact information.
You could also choose to ditch the preset system entirely and build your personalized interface. But then you would need to work with the base code. That is not really an option for most people, since you need a lot of technical knowledge to tinker with that.
Monica lets you keep all the essential information for each contact. The essentials include- birthdays, work, mutuals, pets, past activities, and gifts. You can keep track of all the gifts you gave one person so that you can pick something new. There's also a section that lets you record the debts you owe.
Airtable is a controversial pick on this list. It is a great app with a lot of customization options, but it does rely too heavily on user input. You get a lot of customization options with it, but all of that needs manual input to work.
We know some people might balk at its non-automated system. But its redeeming quality is that it is one of the least intrusive CRM apps. It also has a lot of flexibility in terms of overall usage. You can set it up as a fully professional tool, or a fully personal one. There are plenty of options in between too.
Aside from being a CRM, it is a powerful data visualization tool. It can help you organize all your contact data in charts, 3d models, and other formats. It gives the user full control over the template. You can also switch between different gallery, grid, or kanban modes.
It has excellent app integration features too. The only downside is that it requires a lot of manual tinkering to reach the optimal form. The basic templates are somewhat mediocre. You can even go as far as to say that it is a glorified Excel app.
Clay is one of the newer CRM apps on this list. It is a very detailed system for keeping track of personal relationships. This app is similar to Monica in that it solely deals with personal relationships. It is also very automated. So, you don't need to input too much info to build your contact base manually.
Clay is very good at keeping little details about contacts. It has a simplified notepad connected to every contact in your list. You can pull that up and jot down any relevant information about that person whenever you want. The fun part is you can record the information through voice transcription too.
Of course, it also has the calendar and social media integration to make your contacts more thorough. It can take contact information from your phone and find that person on all the social media platforms they are on. The app has helpful lightweight widgets to give reminders easily.
Covve is one of the most systematically advanced CRM apps on this list. It leans more towards business and professional relations rather than personal ones. Its main selling point is that it has a lot of tools for successful networking.
The heavy emphasis on a professional relationship does not make it unsuitable for family though. You can balance both sides quite well with this app. Covve gives periodic reminders to let you know when you need to contact someone. This way you will never miss any potential leads or special events.
Covve keeps all your relationship data in one centralized location. This way, you can reach out to anyone from one place. This feature comes in handy for people that don't like switching between too many apps all the time. It also backs up all your data every day to ensure utmost safety.
The Queue is a simple app with very few bells and whistles. It is still in development. So, what we currently have is a beta version. It is constantly being improved for smoother performance. As it currently stands, Queue is primarily for improving existing relationships and networks.
One of the best features of the Queue is its automatic calendar integration. It can set up recurring reminders directly to your Google calendar without you doing anything. This automated function helps a lot when you are too busy to organize things manually.
This app can manage both phone contacts and social media contacts. The simplified AI will help sort through all the contacts and select the ones you interact with the most. This way it can build a contact list based on relevance. You might need to pick a few contacts that you probably forgot about manually.
One of the most helpful features of this app is event management. It will sort out all the birthdays and other special events in chronological order. This automated function makes life a lot easier. It also has a notepad option; you can jot down relevant information about your contacts on the go.
The Garden is a rare CRM app driven by a solo developer. It tries to help maintain personal relationships while also taking care of professional ones. You could say it is a dedicated work/life balancing tool.
It comes with all the standard features an app of this caliber needs. It sends out reminders to contact people from time to time. The reminders also have varying frequencies depending on how long you have not contacted someone.
It is a cloud-based app, so all the data is centralized on a safe platform. You can also customize the reminder notifications and frequencies. It does not have too many features for managing business transactions. But you can still have it remind you to get in touch with certain clients.
One downside of The Garden is that it lacks social media integration. It does not have too many customizable templates. Rather, it gives one easy-to-use format to keep all your essential contacts in order.
Conclusion
Personal CRM tools have been shown to be incredibly useful in creating and maintaining your personal professional relationships. By using a tool, networking is a process that becomes systematic and repeatable, providing a clear source of professional opportunities.
Each personal CRM is different and selecting the right one for your needs is crucial.  We hope the guide above was useful in helping you consider which personal CRM is the right for you and has all the features you need.  For our top pick, try Dex for free today.