10 Organizational Tools To Get More Work Done In Less Time [UPDATED 2023]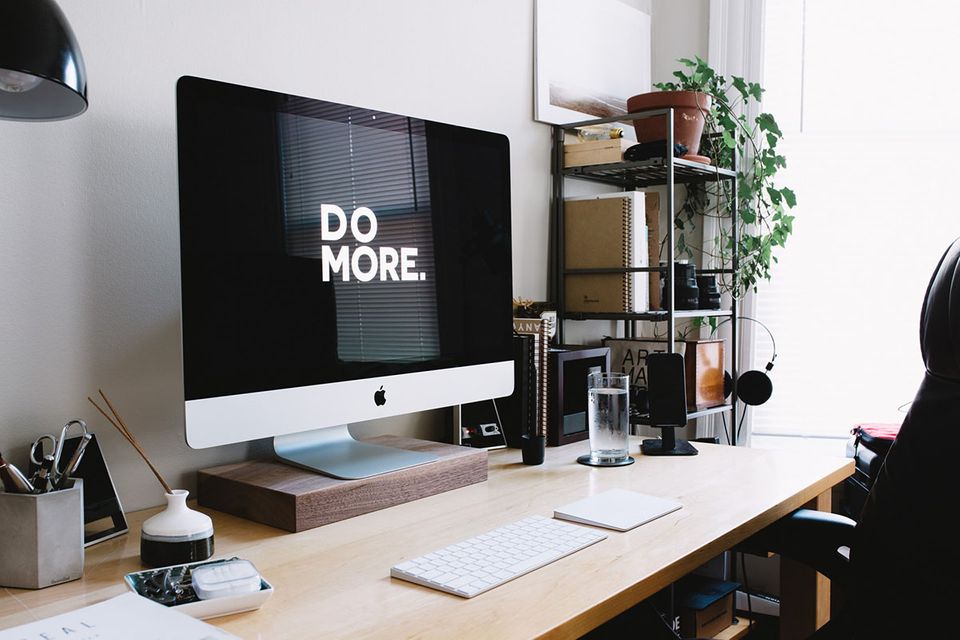 Update from the author: we've updated the product information, and software to be current for 2023
Many people struggle to keep their professional and personal life organized. Not everyone is good at keeping track of daily tasks and due dates. Fortunately, there are organizational tools that can help us with that.
You will find different types of organizational tools, such as project management tools, note-taking software, online journals, mind maps, daily planners, and cloud storing services. All these apps help you stay organized and complete tasks on due dates.
And here in this article we will be talking about a few ones that you must check out as a productive individual.

What Are Organizational Tools?
Simply put, organizational tools are tools that help you organize. This can be organizing various aspects of your professional work or even personal things like anniversary dates or birth dates.
There are all sorts of organizations tools, both paid and free on the internet that can greatly enhance your workflow and improve team communication and management. So, in any modern work environment the use of these tools is not only an option but a necessity to keep up with the demands of the modern world.

Benefits Of Using Organizational Software
Many people have said that they have become more productive and stress-free after using several organizational tools. Here are some benefits of organizational tools:
Saves a lot of time: Task management tools help you bring everything related to your work in one place. As you do not have to search for different files in different folders and apps, you can save a lot of time.
Easy to Track Progress: With organizational tools, it becomes easier to track the work progress of your team. You will make better decisions regarding your tasks as you will find all the information together.
Increased Productivity: Things will be organized, and you will have enough time to do some more work. Hence, your productivity will increase.
Better Communication: Connecting with people becomes a lot simpler. You can send emails, messages, reports, and files to several people all at the same time.
Reduce Stress: The tools make you more efficient. You can handle more work in less time. When you see things organized and done, you become stress-free.

10 Best Organizational Tools to Organize Your Tasks
Organizational tools have become so popular that new apps and tools appear in the app stores every day. But which one should you choose? Well, in this article, I will suggest 10 organizational tools to stay organized and save time. You should definitely find something that suits your specific needs from this list.
Trello is one of the most popular organizational tools by professionals worldwide. This online program is created to visualize and keep track of projects. Moreover, it allows you to share ideas with your team members and see what they are working on.
While doing a project, you and your team members can save all your ideas on one board and take a glance at how everyone is working on the projects. You can organize the tasks in various categories and move around from one board to another just by dragging.
With Trello, you can manage and share checklists, due dates, documents, and files. It means you have to write fewer emails, have fewer meetings, and save a lot of time.
Microsoft OneNote is a free scheduling and sharing application. It lets you synchronize your notes and documents across all the devices connected to your account.
Importing emails and documents is simple in this tool. So, you can save a lot of time. You can even import and export files, documents, and images in different formats as you find convenient.
Like Trello, OneNote is shared with others. You can add comments and infinite pages as well. Although this tool is free, it is only available for Microsoft users.
In this era of social media, it is not always easy to keep in contact with people that matter. Thus, use Dex to maintain your personal and professional relationships. It is a personal CRM that lets you build stronger relationships.
It is not possible to keep in touch with school friends, college friends, former coworkers, and relatives by jangling a number of apps all at once. In this app, you can add people from your social media accounts, LinkedIn, Google calendar, and other platforms in one spot.
Dex saves details about people that you do not want to forget. It will remind you about important dates and when you should get in touch with someone again.
Evernote helps you with your notes, to-dos, and schedules to make you feel organized. Sometimes, you might think about ideas that can lead to something big. But before getting the ideas on pen and paper, you may forget them. Evernote lets you save any ideas fast to work on them later on.
You may also organize your tasks by projects or due dates. The tool has the option to prioritize tasks.
When you create a task, you can add related images, slides, notes, webpages, or videos under it. So, you do not have to search for them all over again. And, of course, users have the option to set reminders.
Airtable is another tool to boost your team's workflow. It is a kind of online database where you store all your information.
Users have to create a base or folder where work progress will be saved. You can keep track of everybody's work, send messages, give feedback and instructions all at once.
You can see your data as grids, form, Kanban, Calendar, and Gallery view. If you are not sure how to customize the app, you may use ready-made templates to start working.
Canva is for creative people and teams. This app helps you to keep all your creative designs in one place. It is an easy drag-and-drop design tool where users have thousands of pre-made designs and templates to choose from. You can use the templates, customize them, or create your design from scratch.
You may have a creative team working on different designs for posters, business cards, brochures, banners, social media posts, and so on. You can check all these designs together in Canva. Also, it is simple to create attractive infographics in a short time with Canva.
Nimble is another CRM tool for organizing your business tasks and projects. The tools bring important information together, such as contact information, customer interaction histories, calendar, sales data, social network support, and over 130 applications.
Business personals use Nimble to have better communication with team members, partners, customers, and investors. Through this app, you can send emails. Users can connect it with MailChimp, HubSpot, and SalesForce.
Toggl is the world's best time tracking device. It is in this list because proper time management is also a part of becoming organized. The app is also available as mobile apps for iOS and Android.
Use Toggl to find out how much time you and your team members take to finish projects. You can enter a project and start the timer for real-time tracking.
The app is also useful for scheduling projects and looking back into how much progress you have made. You can share the report with others too. This is also the best app for tracking the working hours of your employees.
Cannot keep up with your schedule? Calendy is here to help you. It brings all your schedules and appointments with people on one page. It allows you to settle time with your team members and clients without going back to the emails.
You can invite people to meetings and appointments via the app and set reminders for the meetings.
It also provides the option to share reports and metrics. By contacting different software and calendars, Calendy keeps you organized and stress-free.
MindMeister is an organizational tool that is popular for its mind mapping genre. You can create visual ideas on the app and save them.
The tool also allows sharing the visuals with others. It is a quick way for note-taking, project planning, and brainstorming.
You can choose from pre-designs for your mind map or make a design by yourself. There are different styling options. So, you can add some personal touch.

Conclusion
Hopefully, you will find the organizational tools I mentioned above quite useful. Nowadays, it is quite difficult to keep things organized and finish projects on time. So, using organizational tools is the best way to manage your busy schedule.
Thanks for sticking around till the end. And we hope this article was able to help you understand the importance of utilizing organizational tools in the modern work space.