Top 10 Best Time Management Books You Must Read In 2023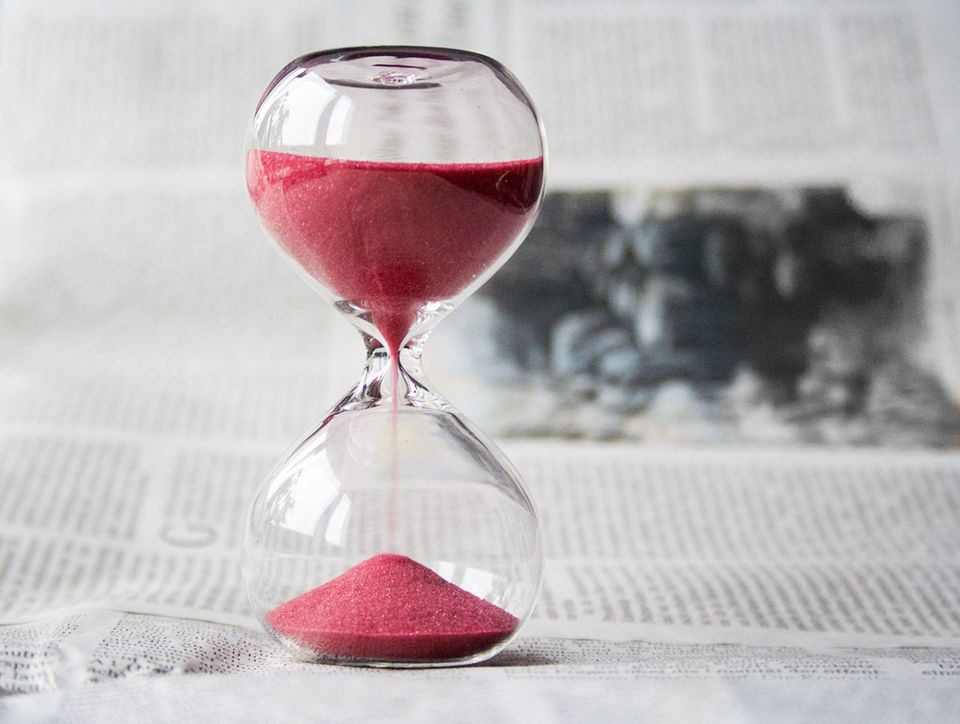 When you're swamped with meetings, calls, or lectures, and you have papers to write, reports to compile, or any other work to produce, it can be hard to find or schedule time for any of these parts of your life, let alone spending any quality moment with your family and friends.

The working world emphasizes "hours put in" as the primary drivers of productivity, but anyone who's ever stared blankly at their monitor for hours on end knows that it takes more than hours to produce good work. This is where time management comes in.

Time Management

For founders, students, and business owners alike, the working environment can be inherently unstructured. While there are innumerable strategies that people recommend for improving productivity in a busy life, finding the perfect one for you depends on your specific problems and goals.

Those who can make the most effective use of the time that they have, use intelligent and strategic methods to adapt their approach to productivity based on the opportunities available to them.

They take advantage of the resources available to attack the workload where it is most efficient to do so at that moment. This is the essence of time management, and it's a great way to maximize your output while reducing stress and burnout.

Time management is about making use of your time in the most effective manner to maximize production and it's a learnable skill that few know exists, let alone ever master.

The basics of time management are in organizing your mind, your body, your schedule, and your workspace to function holistically in a way that doesn't lead to burnout or distraction.

Common strategies of time management include the use of priority assessments for your workload, sticking to completing one task at a time, working in functional bursts punctuated with mental rest, and maintaining a healthy life-work balance.

Some of these practices to work may come as new to you, but in fact they've been advised since the time of Plato.

However, not every piece of advice fits with each scenario. Finding the set of solutions for you takes research and understanding of the factors at play that are holding you back, along with those which boost your productivity when focused on more closely.

To do this, it's worth looking at the literature, and with that in mind, we've compiled a list of some of the best books on time management.

Time management books are a great way to access compilations of the common wisdom of ages interspersed with the authors' personal experiences. Let's take a look at the top ranking books on the topic of time management: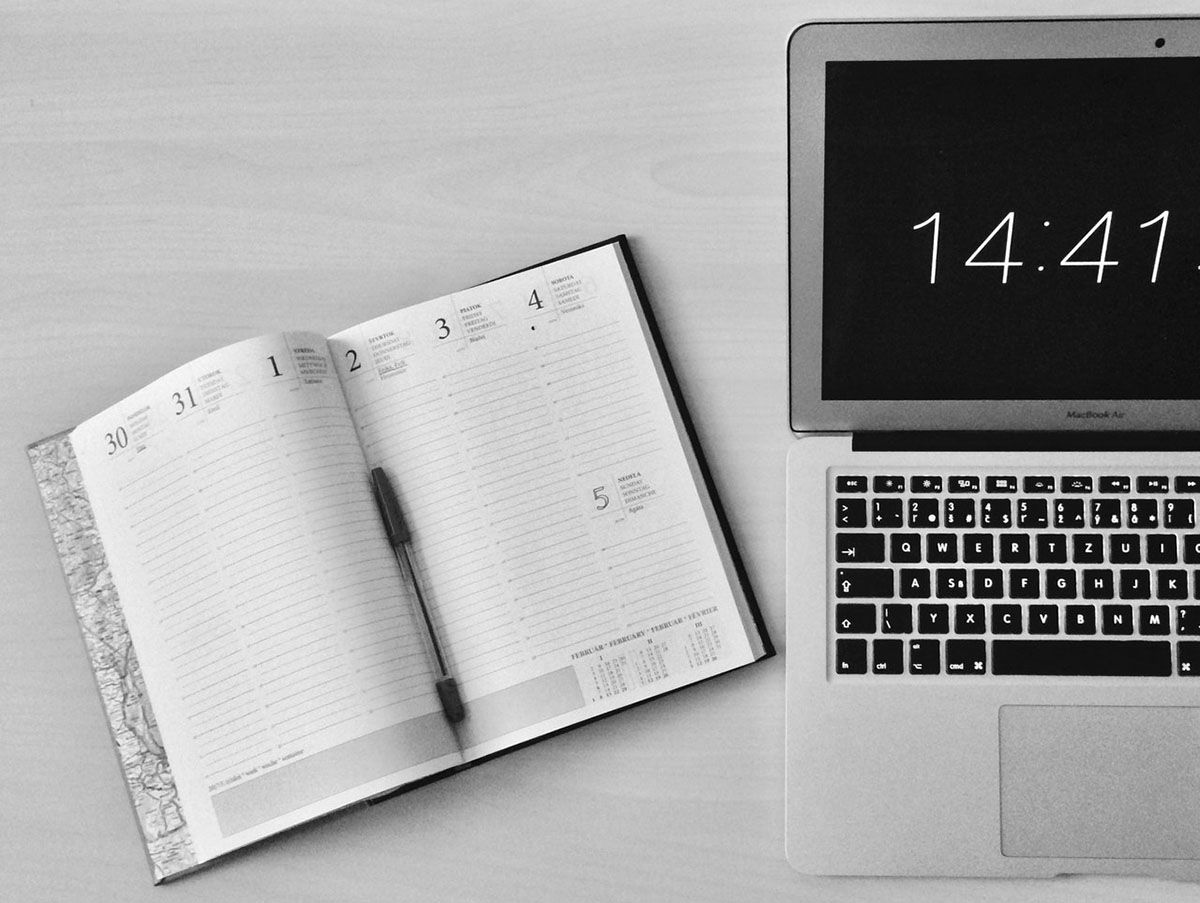 Best Time Management Books

Four Thousand Weeks: Time Management for Mortals
Buy it Here

The first thing to say about this book is that it was the Financial Times Book of the Year in 2021 and a New York Times Bestseller, so its credentials are immediately eye-catching. It's named after the average human lifespan: said to be four thousand weeks.

In this book, Oliver Burkman pulls as much from modern-day psychologists as from ancient philosophers and spiritual leaders to highlight ways in which we are trained to believe that a finite timeframe is our enemy; and works to change our relationships with time itself.  

Key Takeaways:

Manage realistic levels of 'hope'
We cannot accomplish everything
A future with no problems is an unrealistic expectation and shouldn't be the motivation to work
Reassess the value of 'maximum productivity

While this book presents itself as a guide to time management, it seems to be more of a wider-scope, philosophical approach to managing our relationship with time and work.

It aims to create a deeper and more fundamental change in mindset from which to base your time management approaches, rather than detailed step-by-step guides to working better. However, it's well written and reassuring; if you're someone who struggles with time guilt, this book might make you feel better.

15 Secrets Successful People Know About Time Management
Buy it Here

This is the first of our books with exceptionally long subtitles – this one adding: The Productivity Habits of 7 Billionaires, 13 Olympic Athletes, 29 Straight-A Students, and 239 Entrepreneurs. This is by NYT Bestselling author Kevin Kruse, and in it, he details the findings of his studies into ultra-productive people.

Key Takeaways:

Time is an irreplaceable, a scarce resource
Work on your most important task first
Use time blocks to schedule your work
The list of work is never-ending and cannot be completed

This book combines some of the ideas from the previous text but with a lot more focus on actionable steps to improve productivity. It covers both the philosophy and its utilization and focuses on the concept of a never-ending to-do list and the futility of trying to complete an infinite amount of work in a finite time. It then details how to manage time effectively and gives tips on how to prioritize items on your list.

The Workplace Guide to Time Management: Best Practices to Maximize Productivity
Buy it Here

Phoebe Gavin combines practical techniques, troubleshooting, and stories in this book on becoming the master of your own time. She presents ideas as to the root causes of your time management issues and offers exercises and activities to tackle them.

Key Takeaways:

Presents a collection of successful time management practices from other literature
Offers useful software for remote working time management
Always have a contingency plan for when things go wrong
Multitasking inevitably fails

This is a highly regarded book that repeats the concept that the task with the highest priority should always be worked on to completion first.

Some of the contents reflect a modern shift in the work environment, for example, focusing more on remote work than many other books, and offering solutions to working from home using software and mitigating distractions. One point that seems to stand out is the importance of a backup plan for when things don't work out. Mind Management, Not Time Management: Productivity when Creativity Matters
Get it Here

David Kadavy seconds the motion that time management involves a philosophical shift in attitudes towards time; this time relating more to hijacking the inherent systems of the mind to maximize productivity. This book makes bold claims involving life hacks and keys that unlock the productivity inherent in available systems, citing 'underrated' psychologists of the past and calling upon creativity to overcome mental blocks.

Key Takeaways:

Preparation, Incubation, Illumination, Verification - 4 stages of creativity
Being productive isn't always about producing
Work with the mood that you have
Manage the mind effectively to achieve tasks needed of it in the time that you have

Kadavy highlights the ways in which our minds produce in a creative format and suggests methods to capitalize on that. This book is the essence of "work smart, not hard" and attempts to bring together personal experience and unusual inspiration to create a workable system that maximizes the potential of the mind without fighting against it; thereby saving time and increasing output.

Eat That Frog!
Get it Here

Subtitled: 21 Great Ways to Stop Procrastinating and Get More Done in Less Time, this work by Brian Tracy makes it very obvious very early on what it's trying to do. Another book reaching out to desperate procrastinators with the promise of a cure, Eat That Frog! Breaks down time management into decision, discipline, and determination, and promises to tackle each one to improve your time management.

Key Takeaways:

Tackle the most difficult task first
Complete a valuable task each day that contributes to your progression
Focus on your strengths
Value the significance of downtime

This is a short book and an easily-digestible introduction to productivity. It sets up some foundations with useful information to prepare yourself mentally for each task and covers general concepts of prioritizing your tasks.

However, if you're looking for a universal cure for procrastination, you might be disappointed. This is a useful, quick guide to certain concepts but by no means a comprehensive solution to a chronic problem.

Make Time: How to Focus on What Matters Every Day
Get it Here

Make Time is a four-step guide to improving your focus, enjoying your work, and getting more out of your day. It's a lesson in habit-forming and claims to offer a customizable strategy that you can tailor to your lifestyle.

Key Takeaways:

Consider the role of physical health on mental productivity
Focus on one task at a time
Take mental breaks
Arrange and cultivate your mental energy around the task at hand

This book highlights some relatively well-known concepts relating to productivity but particularly emphasizes the importance of the mind-body connection in getting things accomplished. It's not going to be ground-breaking work for anyone who's been searching for a while, but it is a great introduction to complementing activity with de-activity and supplementing your productive moments with recharging events like socializing and meditation as a way of keeping them productive.

Time Management from the Inside Out, Second Edition
Get it Here

Subtitled: The Foolproof System for Taking Control of Your Schedule -- and Your Life, NYT Bestselling author Julie Morgenstern produces a work on time management based on her widely successful system of organizing to combine, delegate, and eliminate unnecessary tasks to reach higher levels of productivity.

Key Takeaways:

Unexpected change is a consistency in work life
Focus on creating more accurate estimates of how long tasks will take
Use organizational fundamentals to improve productivity
Avoid setting unrealistic deadlines

This book takes a more unique approach; from the perspective of organization. Having designed a successful method of organizing spaces and workloads in Organizing from the Inside Out, Morgenstern translates the principles into time management practices.

One drawback of this book is that it's from 2004, meaning there are outdated references to planning platforms. Still, the body of this work includes many timeless and useful pieces of advice.

Time Management in 20 Minutes a Day
Get it Here

Simple Strategies to Increase Productivity, Enhance Creativity, and Make Your Time Your Own

Holly Reisem Hanna presents a tantalizing offer of improving your productivity in a very short period by publishing a series of strategies aimed at stopping you from doing the things that get in the way of your production. It also offers proactive solutions involving apps and planners to get more out of your day.

Key Takeaways:

Organize with the right apps
Record everything you do and how long it takes
Find out where your time is going
Set boundaries based on these data and using apps to remove distractions

This is a good book for a compilation of productivity basics and could serve someone well as long as they aren't looking for anything deeper. Time Management ins 20 Minutes a Day offers tried-and-tested strategies for improving your situation but falls short of providing much original content, other than a guide to an appropriate app for each strategy, which can certainly come in very handy.

Time Management (The Brian Tracy Success Library)
Get it Here

This pocket-sized helper provides 21 techniques to improve the use of your 24-hour window. As is often the case, the book claims to bring you a solution to your procrastination and learn how to function amid countless interruptions and distracting influences.

Key Takeaways:

Assess the four Ds: Desire, Decisiveness, Determination, and Discipline.
Do what you can with what you have
Time management is a learnable skill
Utilize Program Evaluation and Review Techniques to work backward from your goal

This is a well-respected book from the author of over twenty similarly concise works across different topics in the Brian Tracy Success Library. It pulls together many common elements of time management from other sources and combines them with the author's own experiences and teachings.

In all, it's a nice short read and designed to be handy for skimming to relevant points and not clogging up the work with anecdotes and other filler.

Successful Time Management for Dummies
Get it Here

From probably the most famous introductory library of the -For Dummies series, this book introduces you to organizational skills and insights into time management from professionals to executives. Written by successful realtor Dirk Zeller, this book offers a multi-faceted approach to addressing your time management.

Key Takeaways:

Make the best use of technology
The importance of an intelligently designed, productive workspace
Attack the issue of time management from all sides
Work remotely where possible

This book covers life, work, people, and goals. It's an interesting and popular work that summarizes a lot of common knowledge and combines different approaches to address time management from every angle. It teaches how to build time-efficient habits and coach others on how to affect their lives too.

Summary

Time management is an issue that plagues everybody. As such, there are specific needs that can't normally be addressed in literature aimed at a wide audience, but there are some fundamentals that successful people seem to follow and could possibly work for you.

It remains to be seen, however, whether these people are successful because of these fundamentals, or there are other, inherent talents that they maximize and attribute to these strategies, and what works for one may not be a useful strategy for another.

If you're looking for time management best practices, the options are plentiful, and there are numerous books that can help you. However, if you've been through a lot of the literature already and you're looking for new ways to break out of procrastination cycles, these books may fall short with their general, sometimes repetitive advice.

For many people, procrastination is a psychological issue that runs much deeper than just a lack of motivation. It can be a sign of insecurity, attention disorders, or something even more critical. If the "just do it" mentality doesn't work for you, it's possible you should consult a clinical psychologist to help you identify any underlying issues you may have.

If your problem is simply disorganization amid an extremely busy schedule, take your pick from our top ten best time management books listed above, and you're bound to find plenty of useful strategies.

Conclusion

Time management is a more diverse topic than meets the eye. With plenty of successful people willing to share their stories and many others jumping on the bandwagon to make money off the procrastination problem, it can be a bit difficult to find your way to a solution that fits you.

There is plenty of literature available, and most of it covers the same basic fundamentals: limit distractions, find your motivation, organize your body and mind, and just get things done. There may be a few hidden gems in individual books, but due to its generalized nature as a topic, you will find a lot of repetition in time management books.

To save you some time, we've selected ten of the most popular books and summarized their content for you. However, there's no substitute for personal experience, so read up on the fundamentals and tailor them to your needs, then get out there and take action!