Notion Alternatives for CRM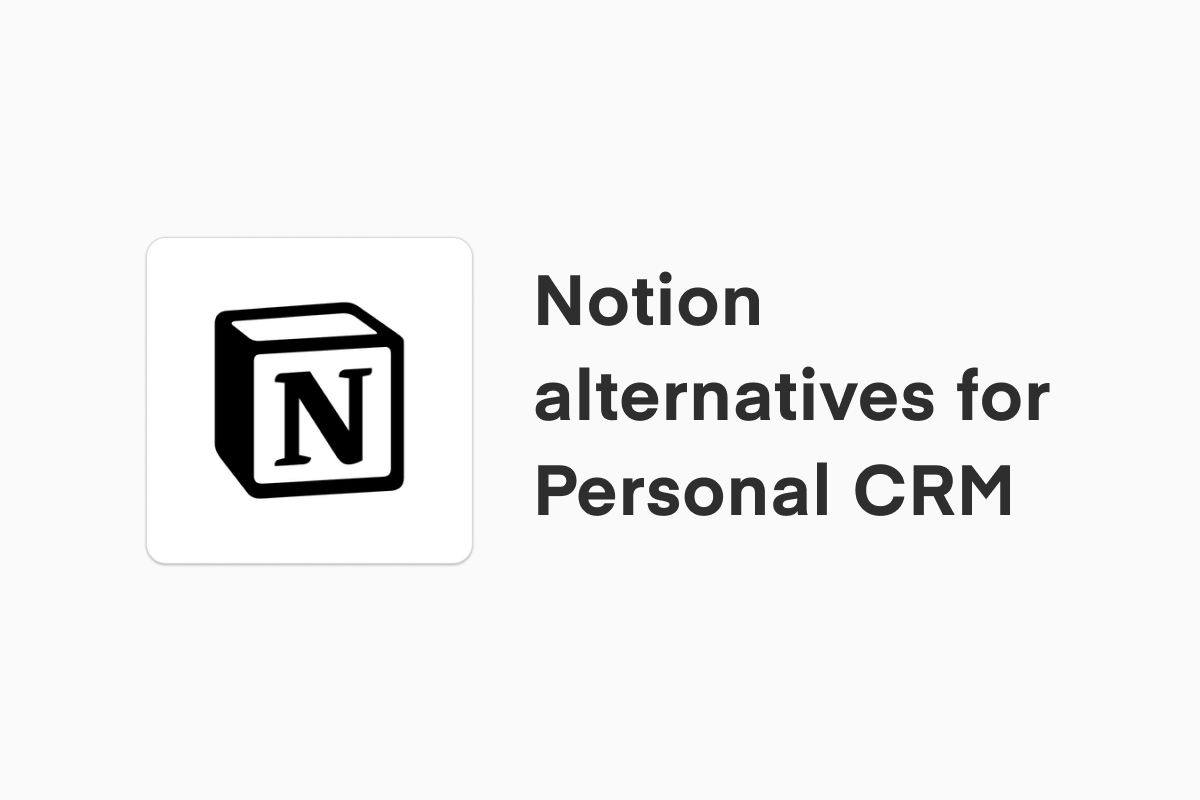 Frustrated with Notion as a CRM? Here are some of the best alternatives.
Notion is a flexible tool that provides a powerful and versatile note-taking experience. However, as a relationship manager, it lacks out-of-the-box features and workflows you might expect from a CRM.
For example, CSV imports, social media integrations, and reminders are a few features commonly found in CRM solutions which can't be found in Notion.
Here are a few CRM alternatives that you may want to consider:
Dex
Dex is a personal CRM that helps you stay in touch, remember where you left off, and build stronger relationships. Dex has a robust set of features and integrates seamlessly with social networks like LinkedIn and Facebook.  It's available as a Browser Extension, mobile app, and web application.
Pros:
Integrated with social media (LinkedIn, Facebook, Twitter, Instagram)
Automated keep-in-touch reminders that update with last interaction
Easy-to-use, intuitive user interface accessible on on either mobile or desktop
Context and synced Google Calendars can show you where you left off.
Cons:
Lack of direct email integration
Lacks team & sales pipeline features
Free version has limited number of custom fields and features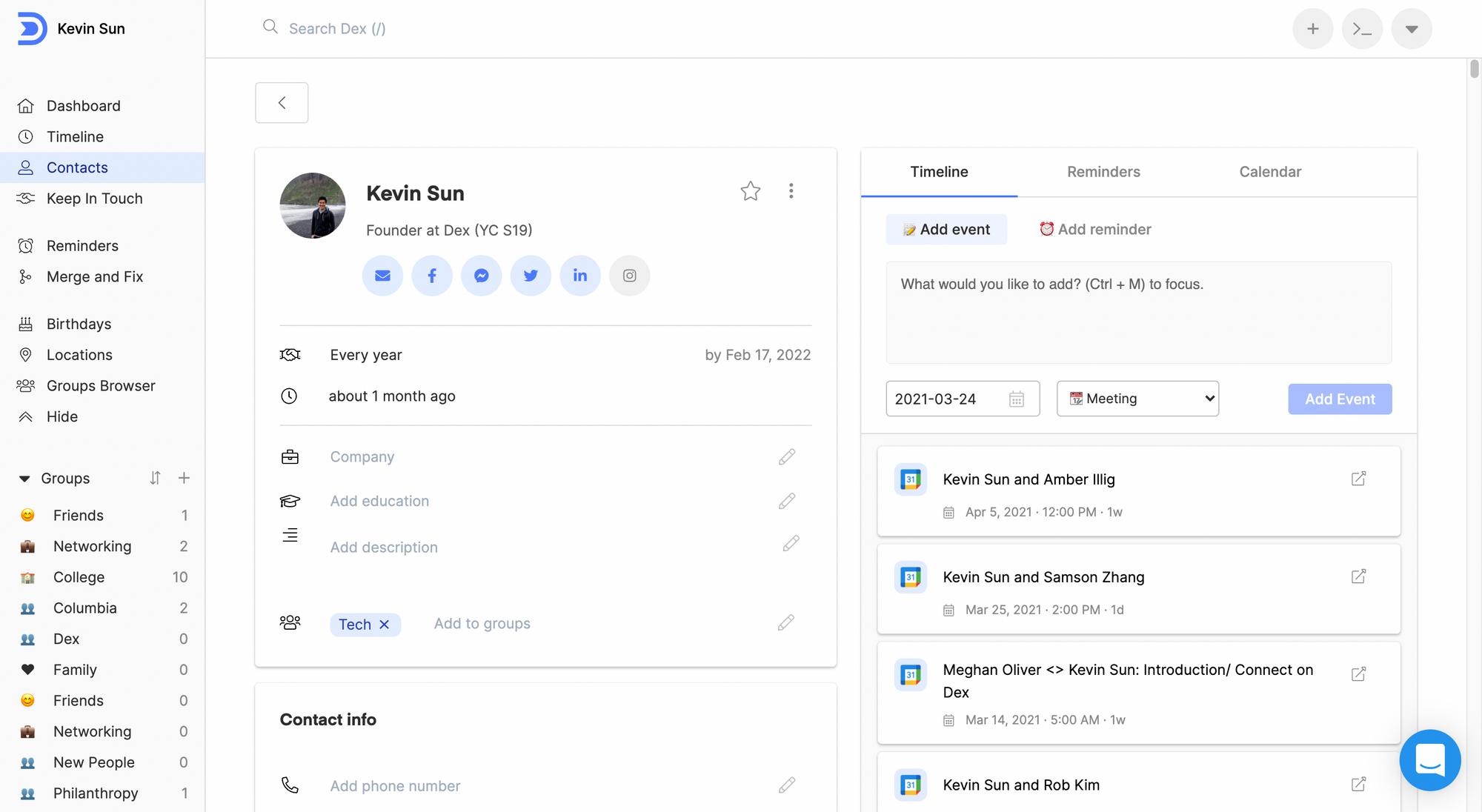 Airtable
Airtable is a powerful data workspace. One of the reasons why Airtable works well is it's flexibility: all types of information can be stored in Airtable's repertoire of spreadsheets--including contact names, roles and other details that are essential in a CRM.
In addition, Airtable's user interface supports collaboration, automation, and includes the ability to customize your data workflow.
Pros:
Flexibility across multiple functions (database management, CRM, data analysis)
Easy-to-understand and familiar table interface
Powerful API integrations with other applications
Collaboration capabilities
Cons:
Expensive at scale
Requires manual input
Requires involved integration setup for reminders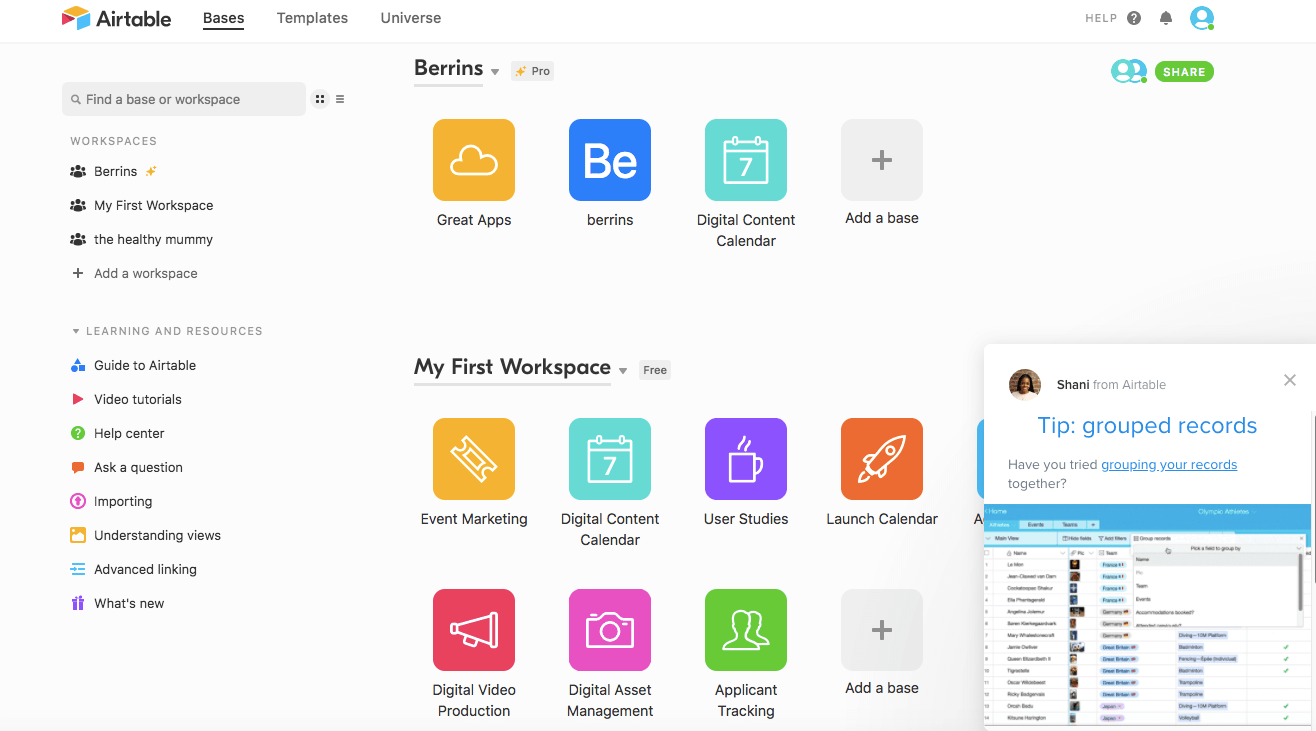 Excel/Google Spreadsheets
Google spreadsheets and Microsoft Excel are great as basic alternatives to Notion for relationship management. Why? Because they have a simple, easy-to-use interface that is understandable and familiar to all.
Where Notion doubles as a note-taking tool, task list, interactive board, and much more, spreadsheets are easy to understand, and have much a smaller learning curve for most users.
Pros:
Complete flexibility: any column can be customized for a contact
Familiar tabular interface
Free (Google Sheets), or potentially already paid for by a school/employer
Cons:
Manual process of adding information
No straightforward mobile experience
Difficult to keep up with
Limited ability to collaborate (for Excel)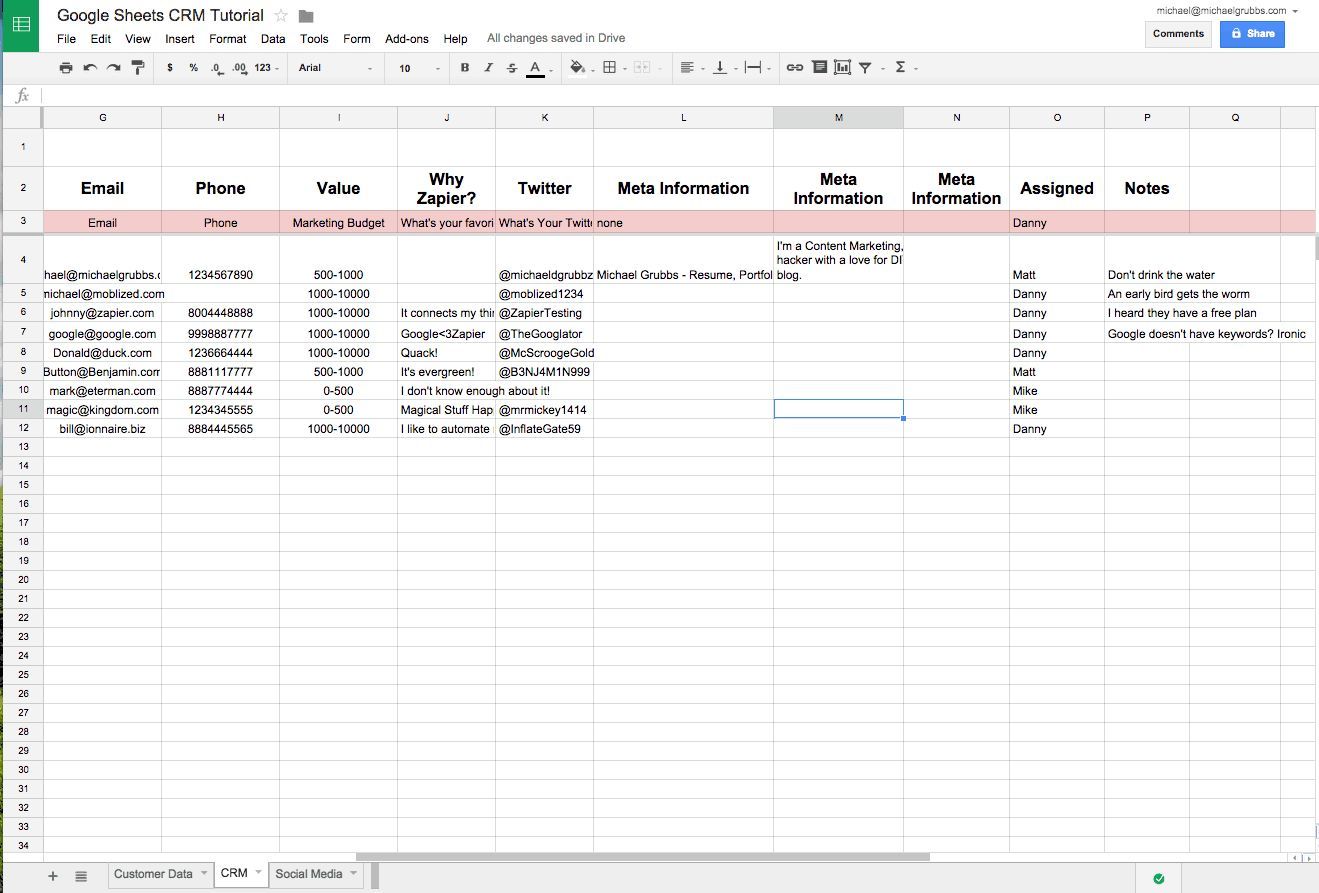 Hubspot
Hubspot is a CRM solution with a broad feature focused around Marketing Hub, which allows you to track and manage contacts, oversee tasks, and create deals.
Hubspot is generally marketed towards businesses and is ideal for salespeople who are looking for an alternative to more complex systems like Salesforce.
Pros:
Free version is very generous and comes with robust functionality
Can handle many contacts and large amounts of data
Useful for tracking companies
Integrated mobile app
Cons:
Manual information input
Time-consuming to keep up with, unless part of a sales workflow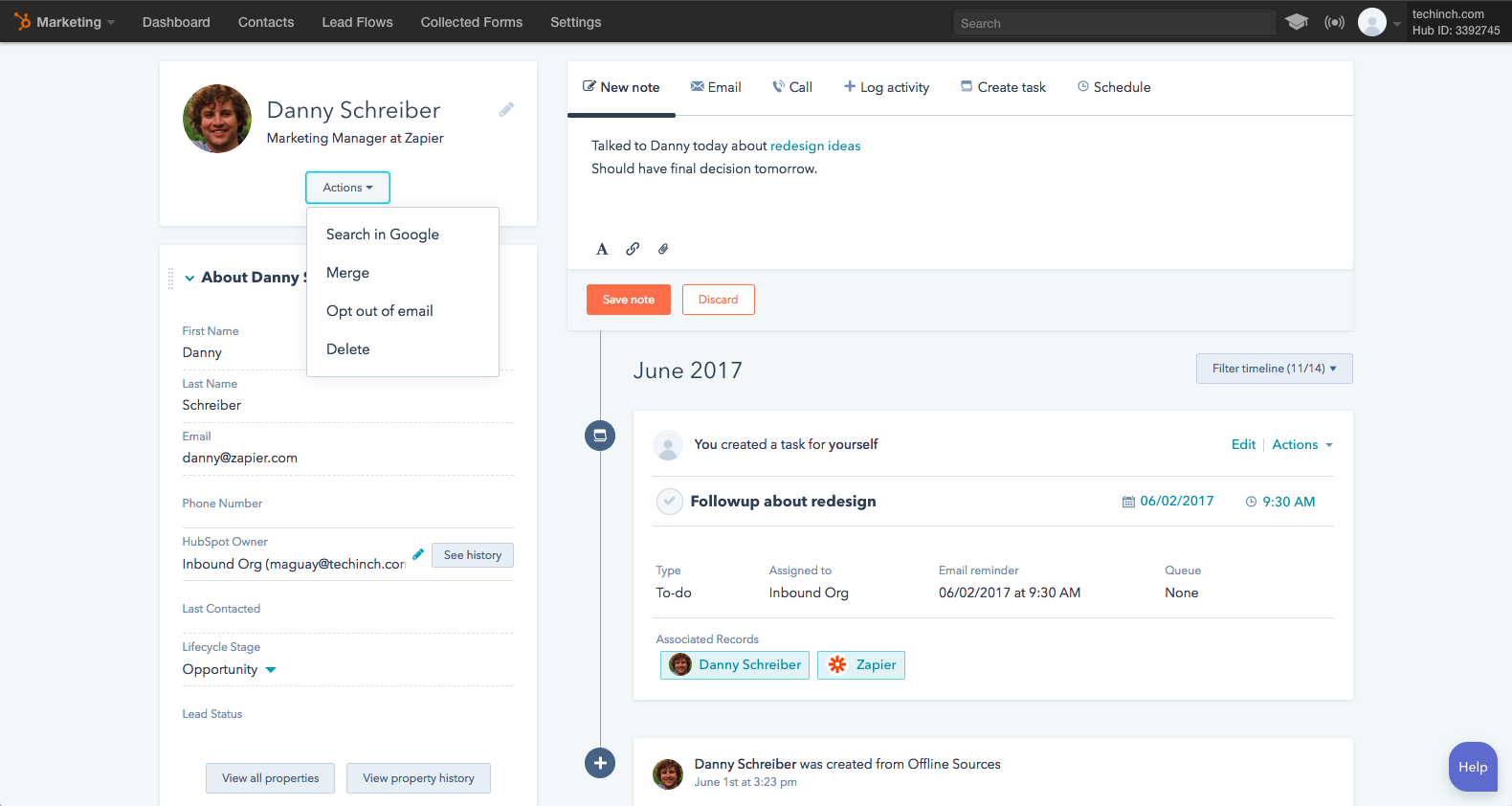 Pipedrive
Pipedrive is a convenient, easy-to-use CRM that comes with an intuitive user interface.  Like Hubspot, it comes with many features intended for marketing and sales processes.
As the name would suggest, Pipedrive makes it easy to manage sales and opportunity pipelines, especially for small to midsize businesses. By providing users with the ability to retrace deals and conversations throughout their dynamic timeline, Pipedrive is great for creating business opportunities for users looking to expand their business productivity.
Pros:
Easy to track sales and opportunities
Timeline view makes visualizing events easy
Cons:
Manual timeline, scheduling and contact information input
Expensive for full access to enterprise software ($99/mo)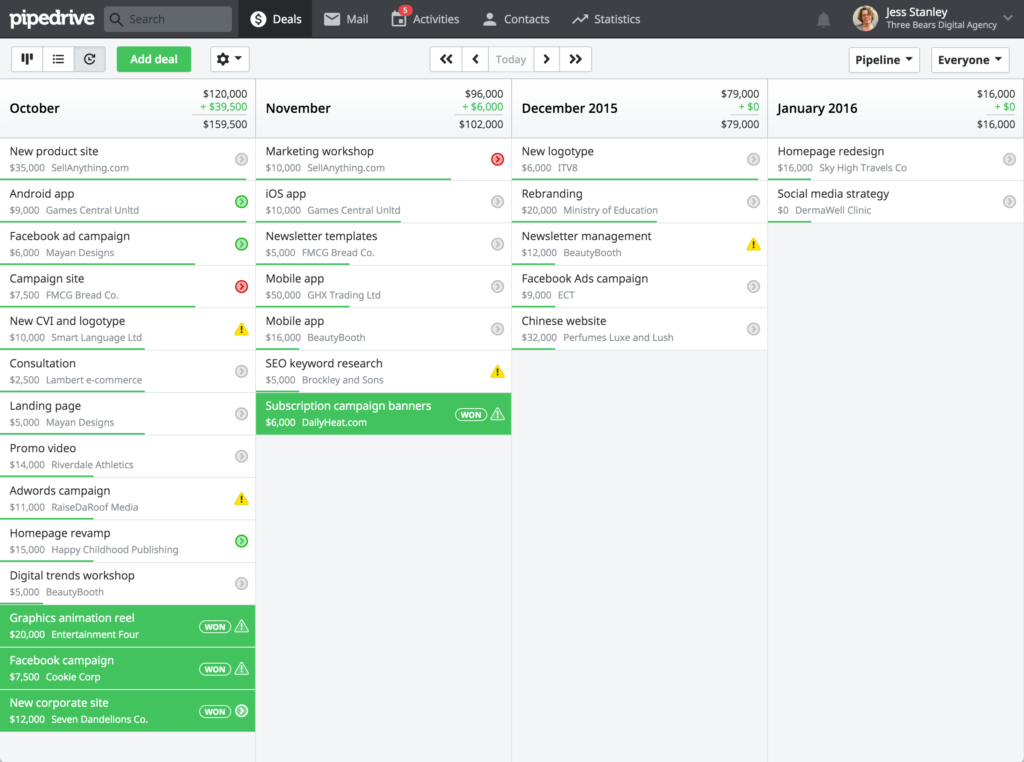 Copper
Copper is an integrated personal CRM that meshes nicely with Google's productivity environment (G Suite).  If you're a heavy Gmail user, Copper makes it easy to use CRM.
With Copper, contacts from your Google contacts and mail can be added directly into your CRM, making it seamless to transition from an email thread to CRM  Lastly, Copper also has useful features such as letting you know the number of interactions you have with contacts and the ability to log emails, phone calls, and add notes to meetings in Google Calendar
Pros:
Complete integration with G-suite
Fully free trial for 14 days
Automated recurring tasks and notifications
Cons:
Expensive monthly plans for professional use ($59/mo)
Integrates well with G Suite but not other sources.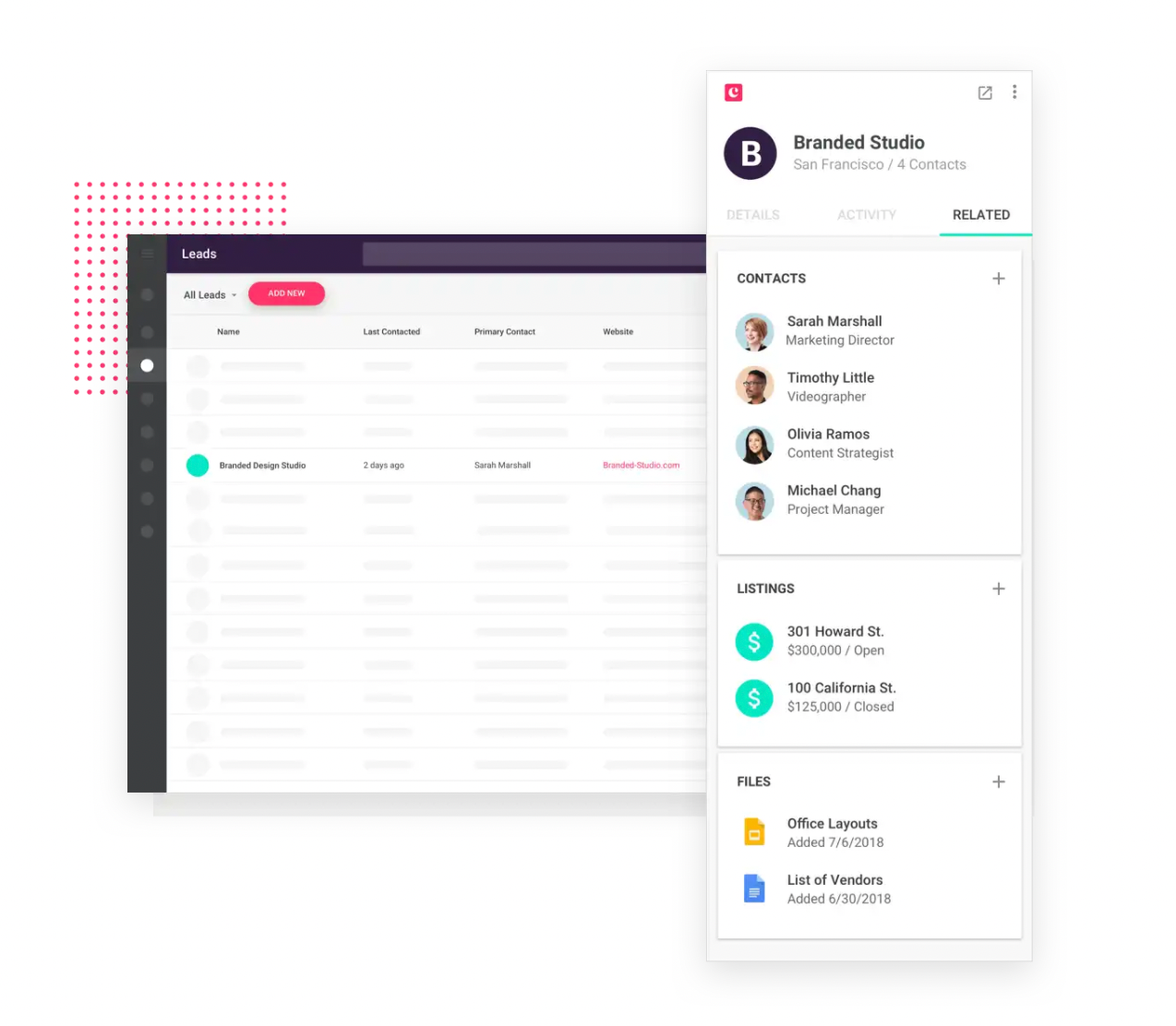 Summary
Relationship management tools are meant to be personalized and provide a specific solution, whether it be tracking customer pipelines, sales, or personal and professional connections that you've made.
Notion is an all-in-one, jack-of-all-trades software that is flexible but isn't designed to address specific user needs like other CRMs.  If you have the time to configure, personalize, and manually maintain all your records, Notion could be a good fit.
For those looking for an easier solution out-of-the-box, apps such as Dex, Copper, or any of the above suggestions may be a better fit. If you're reading this, you know that managing relationships is important to either you or your business. Start taking initiative with your relationships today!