How To Set Better Networking Goals And Actually Achieve Them
There are very few people for whom networking comes naturally. On the contrary, it can feel forced and awkward at times, because of the manufactured nature of the interactions. However, it's a powerful tool to become familiar with, and when implemented correctly can lead you through your professional life on a clear path to success.
But how do you plot this path? Well, it takes knowing what your ultimate goals are, and then breaking these down into short-term goals through the planning, implementation, and follow-up stages of networking.
Without clear goals at every stage of your process, you're likely to put in a lot of hard work for nothing. Thankfully, we have a good guide on how to identify and set these goals and some specific networking goals examples of how you might then go out and achieve them. So, keep reading!
What Are the Goals of Networking?
Networking is, in effect, a calculated social process of making connections. However, the connections themselves are a means to an end, and this can be where people struggle to get the most out of their network.
Goals of networking should be set at every step of the way. You'll need to know why you're networking in the first place, and then you'll need to set smaller goals for the planning, execution, and follow-up stages of your networking efforts. Broken down in that way, we can find examples of some of the goals you might need to identify at each stage:
Why you are networking - Are you looking for a mentor to introduce you to the industry, or are you looking to find customers in your local community? Maybe it's more than one reason you're about to embark on this networking journey, but you'll need to set goals for each one. This is the long-term goal that will determine your subsequent goals.
Planning – Are you going to attend networking events or host your own? Community outreach? Who are your targets, and how many do you need to find? You'll want to set a goal for the number of people you connect with so that you know where to stop and process these people, before possibly taking on another round of networking.
Execution – Decide on how many business cards to hand out. How long you will spend with each contact, and how you're going to practice getting better at interacting with more or less eye contact, active listening, or adding value.
Follow-up – Have goals in mind for the frequency of interaction that is best for your overall goals. You don't want to become a pest to a new mentor, but you do have to keep the connection warm, and if you're dealing with customers, you need to know how to nudge them towards a conversion without being annoying or self-centered. Have a goal set for the time frame and touchpoints for your contacts on an individual basis.
Your goals will give you a long-term understanding of where you're heading, and a short-term strategy around how to reach them.
Why it's Important to Set Networking Goals
Referrals and recommendations in the working world may account for over 85% of people's jobs. There's no question that getting in on this network is one of the strongest ways to enter an industry, find customers and grow your professional standing. However, just knowing people isn't enough.
There are two common ways people screw up networking as a result of poorly-identified goals.
Making low-value contacts – Some people approach networking with a wide net. This isn't a bad practice inherently, but when it's done without aim or focus, it creates a vast database of relationships that are, and never will be, much use to you professionally.
That's not to say these people are bad people or serve no purpose as friends, but in the strict networking terms, this isn't why you're investing your time and energy into meeting them. Besides, maintaining a cohort of low-value contacts is resource-intensive and will actually take away from your networking efforts as a result.
Being Unprepared – This manifests in a number of ways but what it boils down to is a lack of rigor in the planning process, usually as a result of bad goal-setting. Knowing when to talk, when to listen, how to dress, whom to approach, what to bring, and when to follow up with a contact, all come from your goal planning before you set out to the network.
Being a Taker – Networking is a means to boost your professional standing, but it doesn't come for free. Everyone in your network has similar drives to maintain contact, and this means they're looking for something from you, too. People who haven't set goals around what they bring to the table and how to impart value are going to be isolated as selfish and are missing the very fundamentals of how networking works.
So, without proper goals, you'll be likely to fall into any number of traps and end up wasting plenty of time for you and everyone you meet, chasing dead ends and putting people off.
How to Identify and Set Goals for Your Own Networking
Again, there are goals at every stage of networking, but by breaking it down into the four areas listed in the earlier section, we can provide some clues to how and where to find your goals and set them.
Why you're networking
This is the goal that will determine the rest of your networking plan. It should be the easiest to answer because it's based on your situation, but it still might take a little bit of delving. If you're coming out of business school and you want to get into networking because that's what everyone is doing, that's not exactly a goal-oriented approach; so look a little deeper.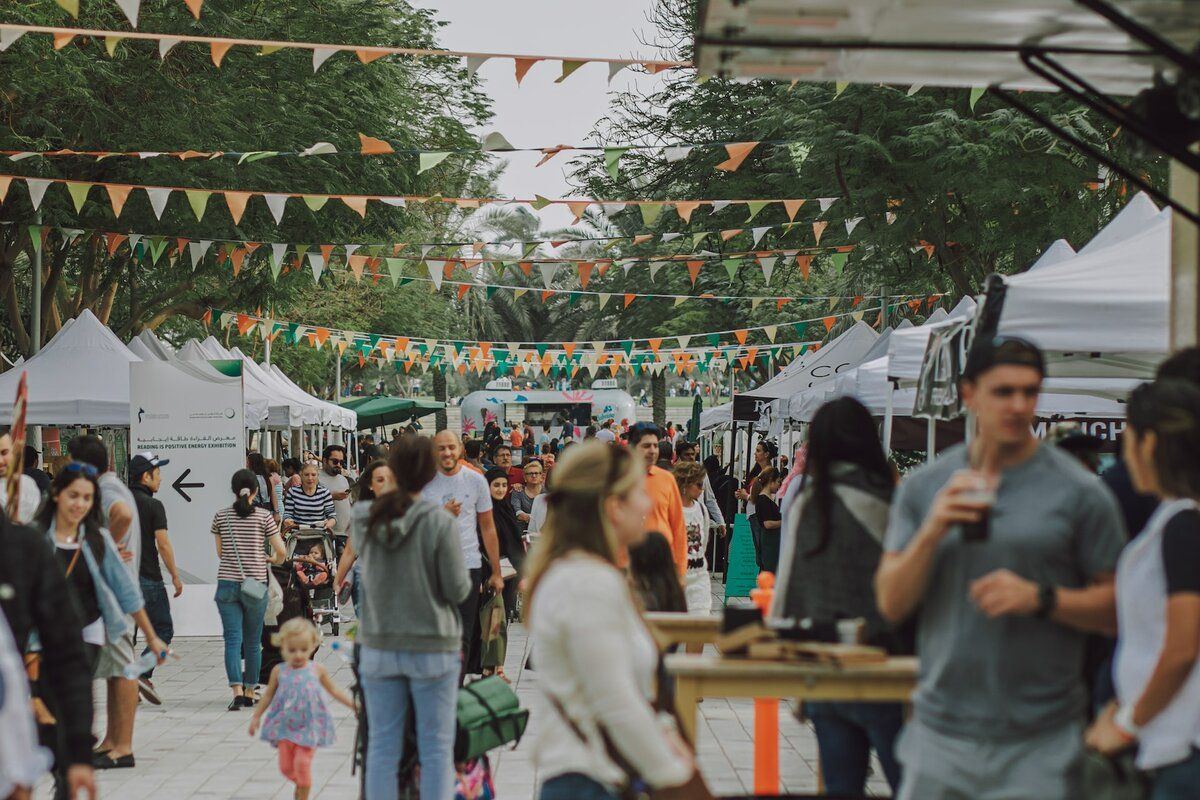 What is your primary focus, both long and short term? Perhaps you're looking for your first job, and your networking should be aimed at that. Perhaps you're thinking much farther ahead and you want to get through management training and ultimately become one of the C-Suite.
Either way, your goal will set the roadmap for your networking efforts and will be broken down into micro-motivations for the planning and execution stage. There's no other way for you to identify and set these goals than to sit down and think about it.
Planning
Now you know why you're networking, who in your industry is going to be the most useful? And whom can you realistically connect with? The CEO of Apple probably isn't going to have a lot of time to reply to emails from a random grad student, so you need realistic goals, regardless of how lofty your aspirations are.
How will you define high-value contacts, how many are you going to try to get, and how many mid-level contacts are worth collecting? Where will you find these people, and how will you provide value to them? Remember, networking is about giving as well as receiving, so set goals to contribute whatever you can.

To identify and set these goals, talk to other people you know who have their own networks, and set some questions you'll be asking to people when you get out there and begin networking to determine their value.
Execution
Now you're in their presence! Do you have personal goals to improve your networking abilities? This is a long-term process and a social and professional skill, and it doesn't come naturally or easily to most. Your goals for execution should be aimed at playing to your strengths and removing your weak spots.
If you're introverted and shy, you can practice some public speaking beforehand, and set goals for eye contact and asserting yourself to improve on your weaker areas, but you can also lean into it and break the ice by commenting on how networking events or interviews make you so nervous. Introverts can also be fantastic listeners, so set goals for how long you want to be 'on' before you have to go and recharge.
If you're extraverted, maybe you'll be more prone to talk than to listen, so you'll want to identify areas where you can improve that and set goals around the time you spend addressing other people's concerns. The trick to identifying and setting these goals is to start small and consider each networking attempt as part of a larger, educational experience from which you can learn. So, setting personal goals at each attempt will help you get the most out of your networking in the future.
Follow-up
By now, you should have goals set for how many people you are looking to connect with. You'll want to identify which ones need following up regularly, and which ones need to be given a little more time. You will want to identify the end goal for each contact too so that you know when to nudge them.
To set these goals, try to find ways to create value in your follow-up attempts and balance them against how much you want to push people towards your goals.
This will depend on the type of connection you have, but by using a contact management software like Dex, you can set goals regarding how often you want to contact these people, and have your previous conversations logged for ease of follow-up. Dex will send you alerts when it's time to check in, and these can be customized for each contact individually. It also integrates with multiple platforms like LinkedIn and other social media, giving you a consolidated platform from which to nurture your network.
If all this seems a bit vague, it's because your goals and targets will be determined by who you are and what you want. This in turn determines whom you'll be looking for and how to find them, and everything else that comes from setting your goals of networking. So, to clear up some of the ambiguity, let's take a look at some examples.
Networking Goals Examples
Example 1.
Let's say, you're looking to get in at a Fortune 500 company and you've been around for a while, but you need to find some people on the inside to put in a good word. You identify that your reputation needs a boost first.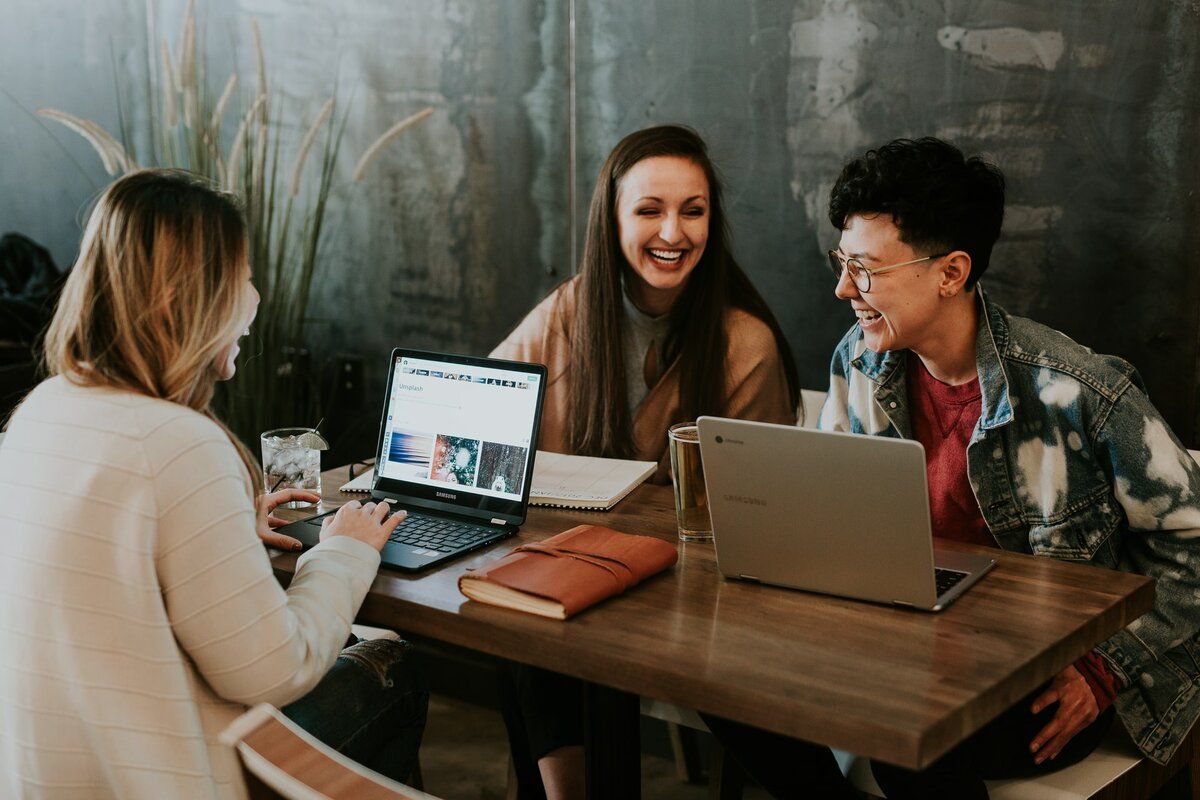 One great form of networking is to focus on connecting people. This strategy serves many networking purposes across different industries and professional positions, so it's a good one to use as an example.
Your Why You're Networking goal has been set. Now you need to set goals around how to achieve them.
In your planning stage, you identify the people you want to connect with as those who are indirectly connected to your target company. It's a big leap to try and reach your target company directly, so you need to work your way up. You decide that your strategy will be to become a people connector. This is essentially 'someone who knows many people' and is a way of networking that can bridge vast professional gaps over time.
The goal of connecting people is to hold onto contacts who aren't necessarily valuable to you but may be valuable to other people you find along the way. So, you set a goal of going to a networking event and making notes on key aspects of the people you meet. You aim to come away with the contact details of ten people, and where possible, connect people immediately, at this very event.
You identify your high-value contacts as people in circles that might include your target company or those tangential to it, regardless of the specific affiliation or department.
Your execution goals determine how you will navigate this environment. You decide your goal is to spend more time listening than you normally would. Remember, you're not necessarily looking for people who can help you directly, but for people connected to other people, for whom you might be able to find a valuable contact. So, you take down their details until you've hit your goal of ten people.
For follow-up, your goal is to connect as many of these people to one another as possible, and this becomes easier as your network grows. You set a goal to follow up within 48h and then check in with them every month to keep the lead fresh and continue your networking events to find more people you may be able to connect them to.
Ultimately, by connecting people, you create a memorable reputation of yourself as a giver and a respectable member of the industry. From there, when your network has expanded and your reputation is strong, you might be ready to change your goals.
Example 2.
You're about to graduate with an MBA, and you realize you haven't consciously made an effort to build your network. So, your main goal then becomes to expand into your desired industry and make connections from which you can learn and grow.
The planning stage identifies two major sources of connections. Your college has a vast alumni network, who are both contactable from the college database and host their own networking events for graduates. You also identify volunteer or internship positions you want to investigate.
From the alumni, you find that there are several potential candidates who may be good mentors. One of whom is someone who has the job you are looking for, and you decide to contact an individual and ask for an interview. From this, you can find out how they got into the industry and maybe get some connections that may help you find a similar role.
For execution, you set goals to reach out to three potential mentors. You draft and send your email to request a meeting and wait for a response. Then, you attend a brief lunch meeting to introduce yourself.
For follow-up, you set goals to thank them for their time via email the next day, then check in again with them in two weeks and see if you have an opportunity to nurture the relationship from there. You'll be looking to get connections from these individuals over time, so you set yourself a goal of five valuable people they can refer you to over the next month.
Conclusion
Networking is a tried and tested strategy for building professional relationships through personal connections. However, it's not simply about going out and making friends. A powerful network is one that's built with intention, both with long and short-term goals.
Knowing how to identify the goals that are most useful to you and then clearly set them is important.  To get started, create a roadmap for how to navigate the networking environments that you face and find the contacts who will guide you through to your professional targets.
In sum – successful networking is understanding what you want. The best networkers use that information to identify who you need to connect with, how you'll do it, and what you're going to have to do to keep them motivated to help you.